Young boy told firefighter rest of his family had all died
A young boy told a firefighter the rest of his family had died after he was rescued from the Grenfell Tower blaze, an inquiry has heard.
Fire watch manager Glynn Williams, who coordinated 999 call information at the bottom of the block, told the inquiry into the disaster that he struggled to keep track of who had been rescued as residents streamed out of the tower.
In a written account, he said he was given slips of paper with information from residents during fire survival guidance (FSG) calls to 999, which he wrote on a wall.
But Mr Williams was soon overwhelmed by the sheer number of calls as crews had no training about safely rescuing someone through "a toxic environment 20-plus floors high".
He said: "At times I would ask the casualties themselves as they walked passed, but communication was difficult as they were either too traumatised to speak or unable to understand due to the language barrier.
"Most of the information I was able to correlate came from children as their English was better.
"There was a woman carrying a little boy. As the woman walked passed me crying, I asked them where the rest of their family were, to which the little boy said: 'All dead'."
Mr Williams wrote that flaming debris began raining down from the tower's facade, putting in danger those trying to flee to safety.
Firefighters handed children their helmets to keep them safe, he wrote.
One little girl was alone and in her pyjamas as she was being carried out.
He wrote: "She looked to be in shock as her eyes were wide open. To protect her from the falling debris, I gave her my helmet before the firefighter carried her out the main entrance."
"The Grenfell Tower had a massive emotional impact on me and shortly after the incident I started to feel really angry that (I) did not go in and rescue someone," Mr Williams added.
"When I was asleep I started to have visualisations of the little girl's face who I had given my helmet to."
The lack of a working fire lift meant rescue teams clogged the only escape route in Grenfell, a single stairwell, which "prevented their ability to fight the fire and conduct rescues".
It also meant crews had a limited amount of time on the upper floors before their oxygen ran out.
A makeshift system of transporting FSG information from the control room to a command vehicle to Mr Williams worked poorly.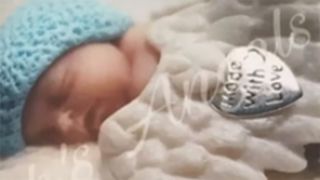 Towards the end of the night, the details of every person they knew needed rescuing was sent by a station manager.
Mr Williams wrote: "At that point I realised that my original FSG list was incorrect as there were far more numbers on second list. This clearly showed there was a breakdown in communication between the management within the foyer."
Later he was told it was too dangerous to send rescue crews above the 10th floor where most of the stranded residents lived.
He said: "This was difficult for me to hear and I expressed my dissatisfaction on hearing this."
The blaze in west London on 14 June last year claimed 72 lives.