WWII veteran and activist Harry Leslie Smith dies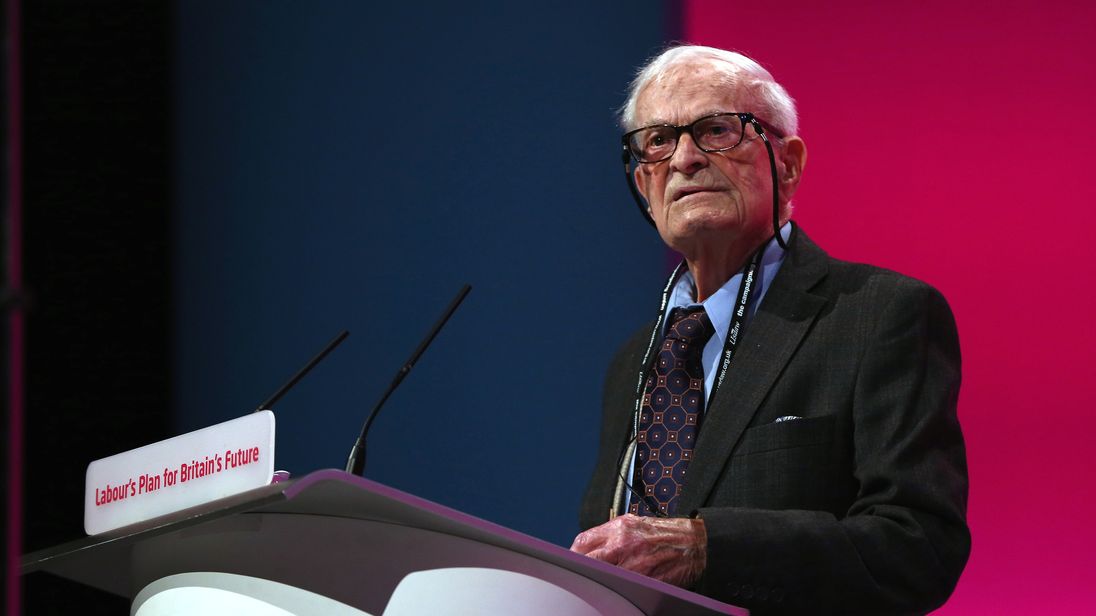 Activist and WWII veteran Harry Leslie Smith has died at the age of 95.
The campaigner was taken ill in Canada following a fall earlier this month, and his son John had been keeping followers updated on his popular Twitter account.
"At 3:39 this morning, my dad Harry Leslie Smith died. I am an orphan," he wrote.
Mr Smith, who was in the RAF during WWII and lived through the great depression, had become a vocal advocate for socialist policies, arguing neo-liberal forces had degraded the welfare state built during his lifetime.
He rose to prominence four years ago after making an impassioned speech in support of the NHS at Labour's 2014 conference, calling his childhood, before public healthcare, a "barbarous time" and criticising government austerity.
Mr Smith had devoted the latter years of his life to visiting refugee hotspots around the world, documenting the suffering caused by displacement in the hope that his age and following could create a "rallying cry" for action.
More follows…