Workers £13 a week worse off than a decade ago, according to study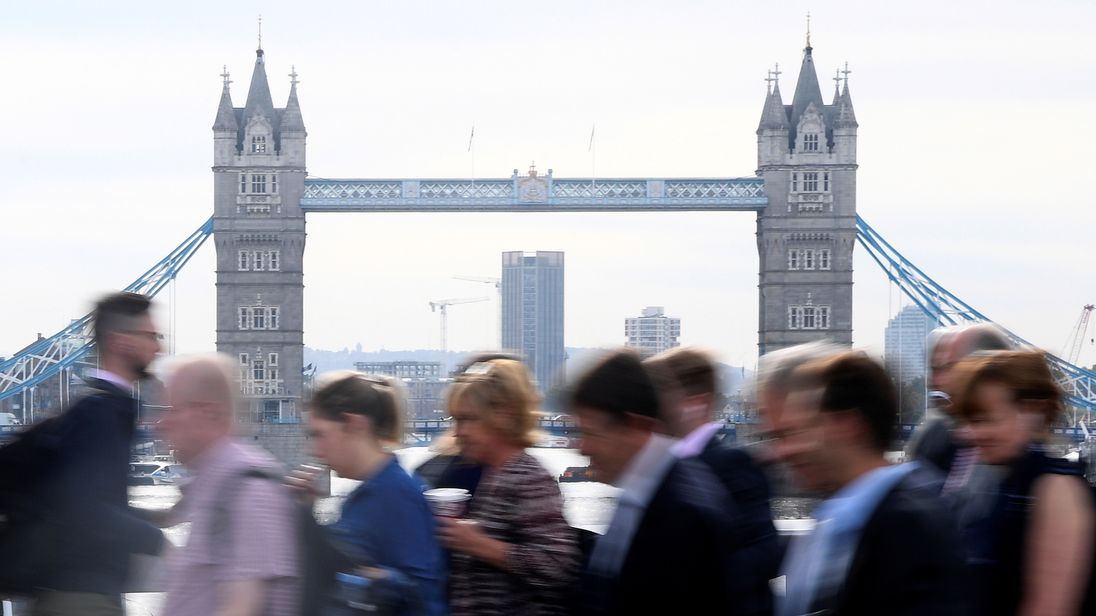 Real average earnings are £13 a week lower than they were 10 years ago, according to a report.
Job insecurity is "widespread", with 800,000 workers currently on zero-hours contracts, research by the Resolution Foundation showed.
But the study also found that of the 2.1 million more people who have found jobs since the 2008 financial crash, more than half were from the poorest third of households.
The economic think tank said the employment rate provided "a much-needed bright spark amidst the gloom of the pay squeeze".
Its senior economic analyst Stephen Clarke said: "Lower income families have accounted for the majority of Britain's jobs growth, showing that pushing for full employment can boost living standards.
"But while employment is at a record high, Britain is still some way off full employment and too much work remains low paid and insecure.
"Steps to provide advance notice of shifts and a right to a regular contract for those working regular hours on a zero hour contract would also help those in work who have precious little job security."
Shadow chancellor John McDonnell blamed "Tory pay restraint and austerity" for the pay squeeze, while the TUC accused ministers of turning a blind eye to stagnating wages.
A government spokesman said work was ongoing to help workers in zero hours jobs request contracts.
He said: "We have more people in work than ever before, and the national living wage has helped to deliver the fastest earnings boost for the lowest paid in 20 years.
"Through our Good Work plan, we are going further to give millions of workers major new rights and protections, including increased financial security for workers on flexible contracts with a new right to request a more stable contract."
Earlier this week, a separate study by the charity Child Poverty Action Group (CPAG), suggested the living wage is failing to cover families' basic needs.