Wimbledon: No 1 court roof unveiled with star-studded ceremony | UK News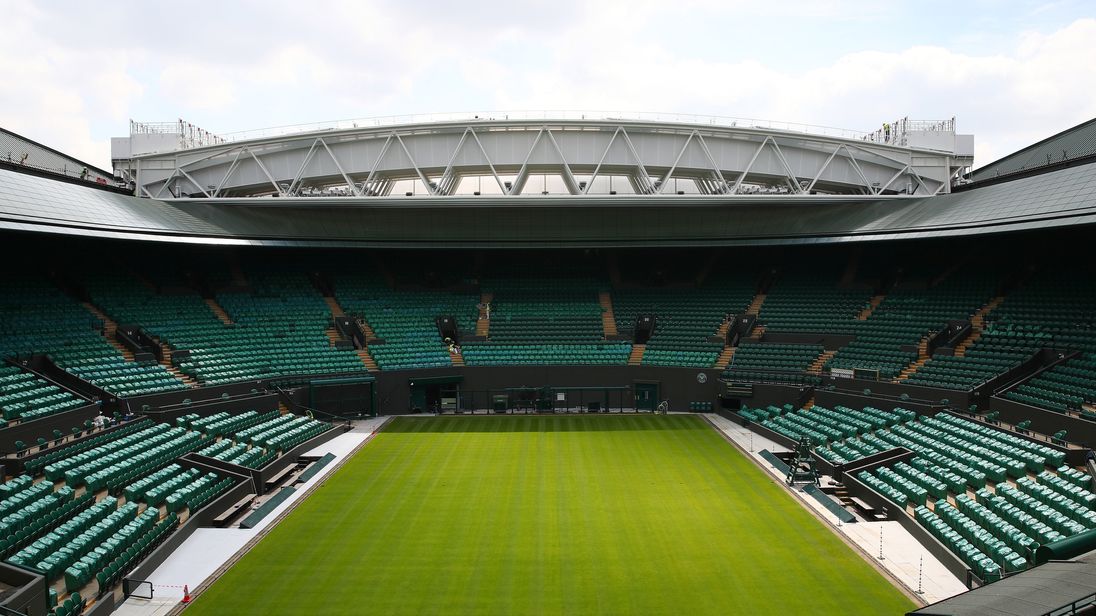 Some of tennis' greatest players went head to head under the new roof at No 1 Court in Wimbledon.
The All England Lawn Tennis Club unveiled the fully retractable roof on top of its second biggest court in a star-studded ceremony featuring the likes of Paloma Faith and players including Pat Cash, Jamie Murray and Venus Williams.
The roof was built on a budget of £70m and took three years to complete.
It will enable more matches to be played for longer if weather conditions turn during the club's Wimbledon Grand Slam tournament.
The roof was needed for the opening ceremony as rainfall swept across SW19 on Sunday afternoon.
On Twitter the club joked: "It's a good thing we've got a second roof."
Jamie Murray teamed up with Goran Ivanisevic to take on Pat Cash and Lleyton Hewitt in an opening doubles match under the roof.
Venus Williams then played Kim Clijsters before Clijsters and John McEnroe joined up in mixed doubles, with Murray and Martina Navratilova as challengers.
Ivanisevic joked that he won Wimbledon because there was no roof, telling the BBC: "Now they call me to open the roof – great!"
The new roof takes about 10 minutes to close, and then the air conditioning needs another 20 minutes to acclimatise the arena for indoor play.
Adding the roof has allowed the club to put about 1,000 extra seats in the court and replace the current seats with wider and better padded ones.