Widow appeals to find book with inscription from late husband mistakenly donated
A widow is hoping to be reunited with a copy of a novel featuring a special inscription from her late husband, eight years after it was mistakenly thrown away.
Ali Payne, 39, is trying to find her old copy of The Alchemist, by Paulo Coelho, that her late husband Jude had written in after they met in 2003 when they worked together at the Scottish Parliament.
As they prepared to move house in 2010 it was taken to the tip by mistake, and Ms Payne thinks it was probably donated to a charity shop from there.
She was reminded of it when she bought a Winnie the Pooh book from a charity shop and found it had a note from a father to a daughter inside.
Mrs Payne said: "After I paid for it I noticed it had an inscription from a daddy to his daughter on her eighth birthday. My daughter's eighth birthday was in July. It was hard to see.
"I wrote an inscription on it from me, but thought it was also meant to be.
"That is what set me wondering… I made a public post on Facebook and shared on Twitter. I thought I should try – you never know and at least I will have tried.
"I have been totally and utterly overwhelmed, shocked and speechless by the response. The kindness of strangers reaching out to me and helping in my search. It is so very humbling."
Mrs Payne has received support on social media from SNP leader Nicola Sturgeon and from the book's author.
Mr and Mrs Payne married in 2006 and had two children together, Thomas in February 2009 and Rachel in July 2010.
Mr Payne suffered end-stage kidney disease, received a transplant in 2007 and "never looked back".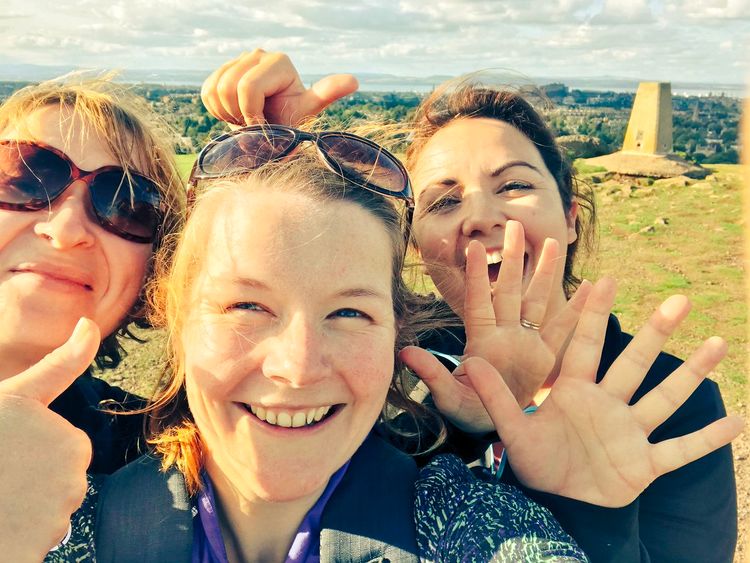 However, in February 2015 he became ill and was diagnosed with non-Hodgkin's lymphoma.
The family learned he was terminal in October 2015.
Mrs Payne said: "Off Jude's mini bucket list, one thing was to make it back into Parliament to see his colleagues again.
"This he did, in early November. It was a lovely occasion – a wake with the main person in attendance. This was a lovely opportunity where so many people were able to speak to Jude.
"He declined after that and on November 21, 2015 he died at home. He was 41. I was 36 and our children were six and five.
"He was my husband, my best friend, my inspiration, my soul mate, the father to my children, my future."
Mrs Payne said he had written her letters when he first become ill in 2007, for her to read later, and wrote letters for her and the children when he became terminal.
She added: "You really recognise the power of the handwritten word once the person who wrote it has died," Mrs Payne said.
"It makes finding the book even more important."