Warning over Channel 'taxi service' for migrants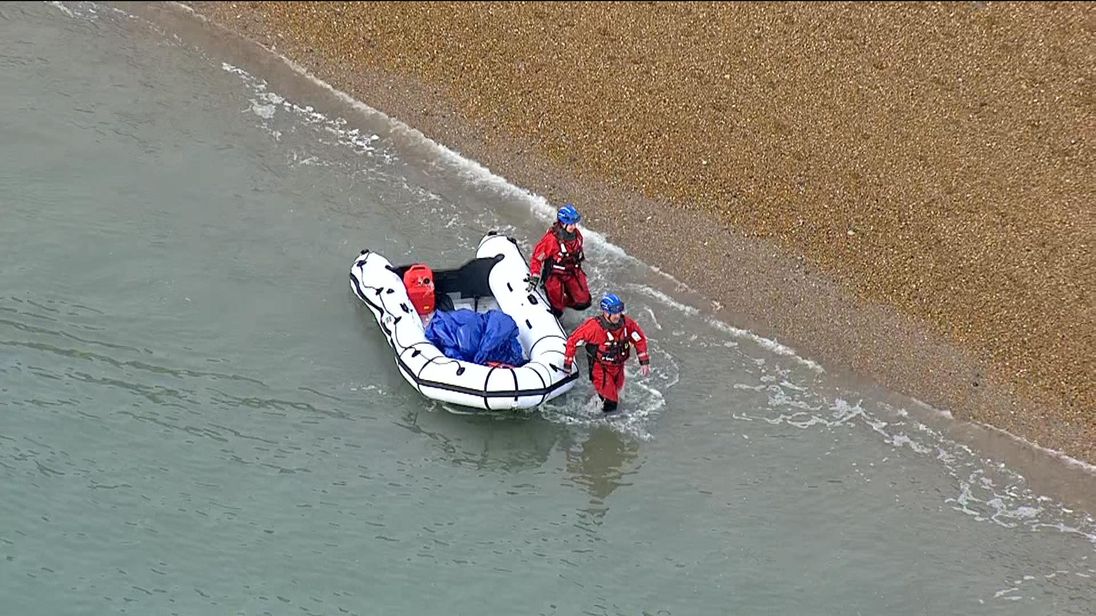 Britain should return migrants rescued in the Channel to France immediately or risk facing a humanitarian crisis, a former senior Home Office official has said.
David Wood, who used to lead immigration enforcement, warned there could be a tragedy unless the government changed its policy to stop migrants coming rather than rescuing them and landing them on British shores.
He told the Daily Telegraph that Britain's border force and coastguards were currently being used as a "taxi service" to ferry those attempting the crossing to the UK.
It comes after dozens of people attempted the perilous journey in recent days, with crime gangs blamed for organising the crossings – and the number of incidents described as "deeply concerning" by the government.
Officials intercepted 23 Iranians in the Channel on Thursday, including three children, and 43 were picked up over Christmas Day and Boxing Day.
Mr Wood told the Telegraph that people smugglers had become emboldened because they only had to get half way across the Channel before migrants were rescued by UK lifeboats, and once on dry land could claim asylum.
He said: "Britain's border force, coastguards and lifeboats are being used as a taxi service for migrants. As far as organised crime is concerned, it's de-risked their business.
"They know they don't have to get right across the Channel and land, they can get half way across and the migrants will be taken the rest of the way.
"We have to stop this or it will grow and grow. The answer is to return them to France as soon as they are picked up. Given that the immigrants travelled from France, it would not be unlawful if the French agreed."
Warning of the risk that the situation could turn to tragedy, Mr Wood added: "There will be a hue and cry when a boat full of 12 migrants sinks and they die."
Dover MP Charlie Elphicke has called for the Home Office to take the problem more seriously and step up resources along the Kent coast.