Warning of health risk posed by toxic illegal cosmetics
People have been warned of the dangers of illegal cosmetics, after rip-off versions of well-known products containing potentially dangerous levels of chemicals were seized.
The Local Government Association (LGA) said that as well as posing a risk to the wallets of consumers, fraudulent beauty products also pose a risk to their health as they can often contain toxic substances or illegal levels of certain chemicals.
Hundreds of thousands of pounds of counterfeit cosmetics, including make-up and perfume, have been discovered by trading standards officers across the country.
Products recently seized by Devon, Somerset and Torbay Trading Standards included skin lightening products with dangerously high levels of whitening agent Hydroquinone.
Hydroquinone is banned in the UK – unless prescribed by a doctor – because it can cause serious side effects, such as kidney, liver and nerve damage, if used incorrectly.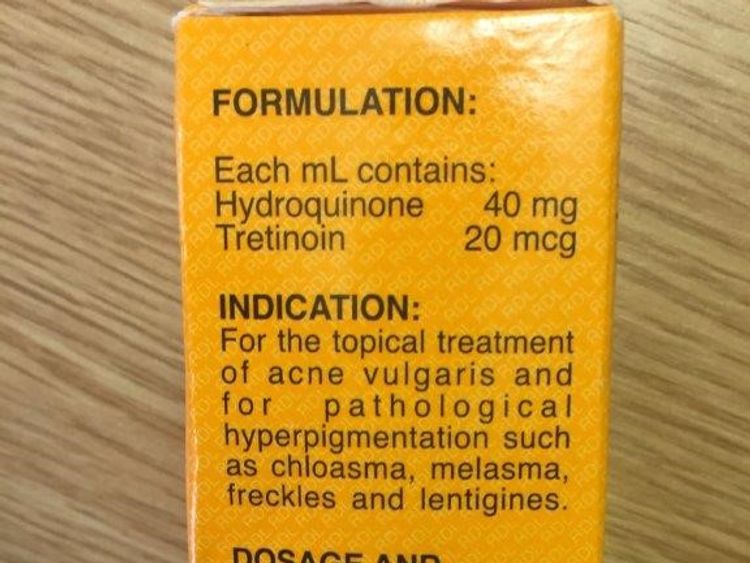 In lower concentrations it can also cause rashes, blistering or blue or black skin discolouration.
Other products found by Devon, Somerset and Torbay Trading Standards included JJJ Golden Spot Removing Cream, which contains mercury – a toxic metal which accumulates in the human body causing tremors, insomnia and nerve damage and in sufficient doses leads to liver, kidney and brain damage.
On 21 August a shopkeeper from Walworth, south London, was jailed for selling products containing Hydroquinone in the first custodial sentence of its kind.
Judge Freya Newbury, referencing research conducted by Southwark Council, noted the demand for skin lightening products was driven by a "desire for fairer skin" caused by "deep-rooted complex social, cultural and historical reasons".
In Cheshire, a tanning salon owner was prosecuted for selling more than £100,000 in fake cosmetic brands such as MAC and Chanel.
Trading Standards also seized 349 tubes of fake Benefit mascara from a business in Nottingham with a value of £1,690, with a further £48,000 sales recorded via Paypal.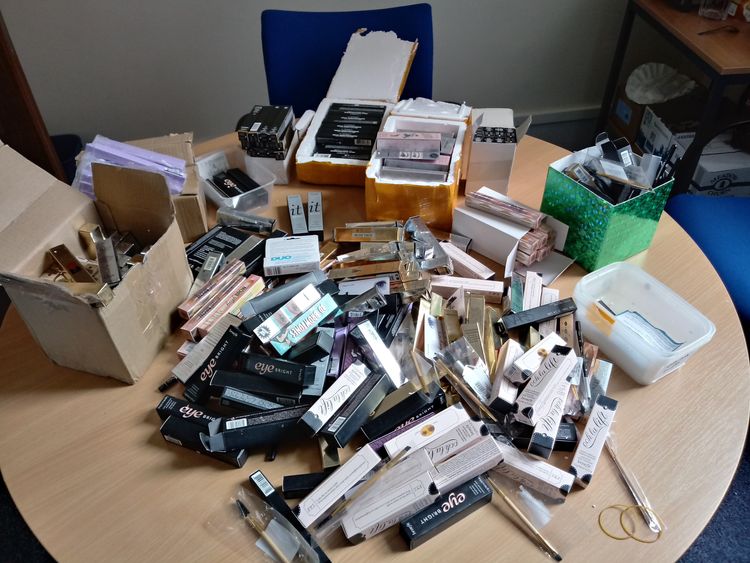 Meanwhile, 275 fake make-up products which had a street value of £2,258 were seized from a property in Grimsby.
They included mascara, eye brow, lip pencils, lipsticks and concealer and were copies of well-known brands such as Benefit, Dior, Nars and MAC.
The LGA urged consumers to remain vigilant when buying cosmetics and to report any suspect goods to their local Trading Standards team.
Councillor Simon Black, chair of the LGA's safer and stronger communities board, said: "Fake designer products costs businesses and the taxpayer thousands of pounds each year.
"Councils have been targeting rogue retailers selling these fake products, and the fines they have received should deter others from selling these dangerous products.
"It is vital that people report any concerns, so that councils can take action to prevent anyone being harmed or scarred for life."