Walmart 'seriously considering' stock market float for Asda | Business News
The US owner of Asda has revealed that it is "seriously considering" a stock market flotation for the British supermarket chain after the collapse of its planned merger with Sainsbury's.
Competition authorities blocked the £13bn tie-up last month, prompting speculation over whether Walmart may seek to sell or spin off the business.
Walmart International chief executive Judith McKenna disclosed the plans to a meeting of 1,200 managers held on Tuesday but said the path to a share offering would "take years".
She said: "While we are not rushing into anything, I want you to know that we are seriously considering a path to an IPO – a public listing – to strengthen your long term success."
Ms McKenna added that the group had a "consistent focus on strong local businesses powered by Walmart" and would ensure Asda had the resources to achieve "even greater things".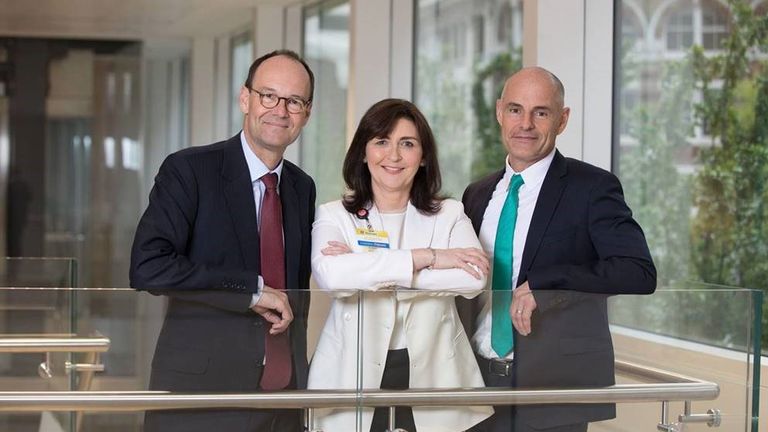 Asda chief executive Roger Burnley told managers to "forget the language of plan A and plan B" and to "focus on what will make a difference to customers versus what won't".
He said the supermarket would invest £80m in holding back prices this year as well as accelerating plans for its online operations with a trial of same-day grocery deliveries.
Mr Burnley added: "We have a mountain to climb – continuing momentum, into growth, and ultimately, sustainability – but we can make a difference."
The aborted tie-up between Sainsbury's and Asda, first announced a year ago, would have valued the Leeds-based chain – which Walmart bought for £6.7bn in 1999 – at £7.3bn.
But the deal was stopped by the Competition and Markets Authority, which said it would lead to increased prices in stores, online and at petrol stations, as well as affecting quality.
That was despite a pledge by Sainsbury's and Asda to deliver price cuts worth £1bn if it had gone through.
Asda, Britain's third biggest supermarket by sales, is the only one of the "big four" in the sector – which also includes Tesco, Sainsbury's and Morrisons – not to have a UK stock market listing.
It has reported seven successive quarters of like-for-like sales growth but, together with the other major chains, faces intense competition from discounters Aldi and Lidl.