Wallaby escapes hours after arriving at Filey Bird Garden and Animal Park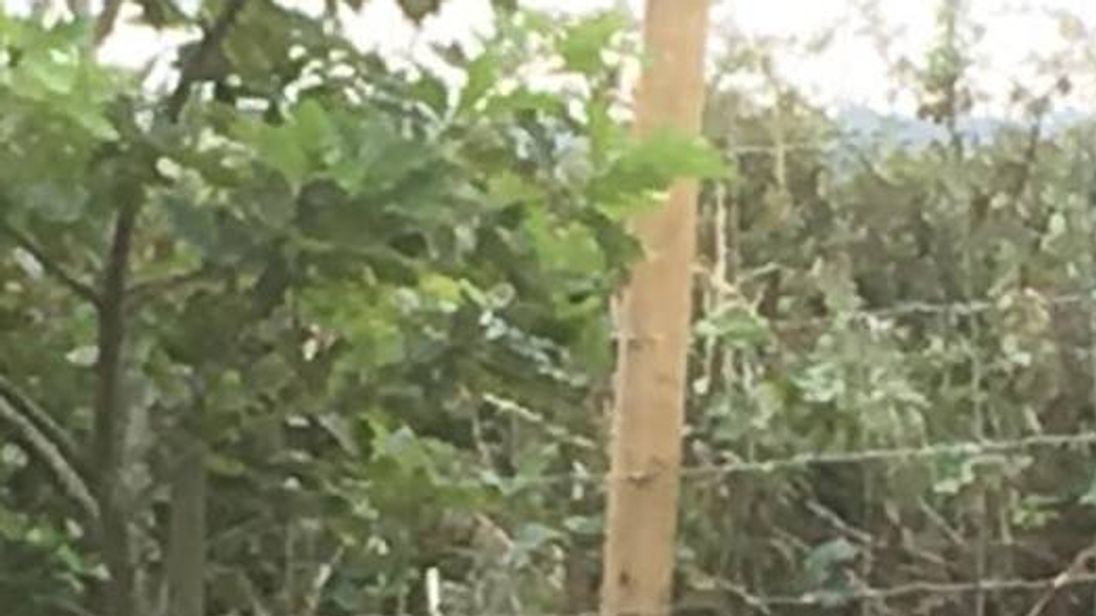 A wallaby has escaped just hours after arriving at an animal park, despite the owners installing a 6ft-high fence to keep it in.
Staff at the Filey Bird Garden and Animal Park on the North Yorkshire coast have been left "baffled" after the 2ft tall marsupial managed to get over its "wallaby-proof" barrier.
The animal was one of two male Bennett's wallabies which arrived at the park on Monday.
The pair are yet to have been named as the keepers were in the early stages of organising a "name the wallabies" competition.
Animal manager Chris Holah said the family-run attraction had spent a lot of money on a specialist enclosure which staff had been assured by experts would keep the animals in.
He said: "We're baffled, a bit embarrassed and obviously concerned.
"He's only been with us one day and he's just gone."
G'day mate there's a lost Wallaby from Filey Bird Garden and Animal Park, Scarborough Road, Filey. If seen please ring us on 101. Thanks pic.twitter.com/BOmakcQkci

— Filey Eastfield SNA (@NYP_FileySNA) August 21, 2018
In a statement, the park said: "After spending the day settling in and a few close encounters with their neighbours, the rheas, they seemed to settle in well.
"They were last checked at 7.30pm last night and were happily in their shelter.
"However at 7am today, when we went to feed them, it became apparent there was only one in there.
"After a very thorough search of the paddock, the park and surrounding area there was no sign of him."
On its Facebook page, the animal park added: "We can only assume he escaped, however the fence was built 2m high at great expense, specifically to keep the wallabies in.
"This was researched online months in advance and checked by several independent 'experts' and everyone was happy there was no way they could escape.
"There are no holes or obvious ways out so the whole situation is a mystery."
The park has described the animal as "brownish-grey" in colour and added that it "poses no threat to the public".
Wallabies are also largely nocturnal animals.
It comes after a "small, friendly" wallaby called Holly escaped from the Wild Zoological Park in Bobbington, West Midlands.
It is believed Holly was later spotted near a Sainsbury's in Wolverhampton.