Universal Credit agents encouraged to use 'deflection script' to get claimants 'off phone'
Universal Credit agents were encouraged to use a "deflection script" in order to get claimants "off the phone as quickly as possible," a former case manager has claimed.
Bayard Tarpley, a former employee at the Department for Work and Pensions, said agents manning the phones were told by senior managers to direct claimants to their online account as much as possible, even if the problem could be solved during the call.
The claims come as the Public Accounts Committee, parliament's most influential group of MPs, publishes a damning report into the handing of Universal Credit claims.
"I think certainly from a frontline position I wasn't particularly confident that Universal Credit was meeting that goal of helping people work and making them better off based on their circumstances," Mr Tarpley told Sky News.
"Changes were all about making it easier for us, as agents, rather than making life better for claimants.
"We were encouraged to end the call sooner so that we could quickly get through things.
"There didn't seem to be a lot of changes that were specifically there to support claimants.
"So there was there is something called the deflection script. It was a piece of paper that explains what to do when someone calls in.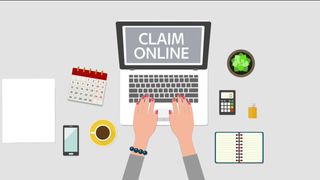 "Even if a problem could be solved then and there on the phone we were encouraged to do everything in our power to get them to hang up the phone and do that online."
It comes as new figures reveal the number of workers living in poverty is rising.
Four million workers are now locked in poverty, according to figures compiled by the Joseph Rowntree Foundation and given exclusively to Sky News.
That has risen by half a million in the last five years and represents the highest rate in 20 years.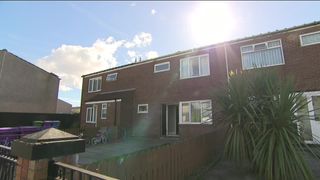 And while the number of those in work is growing – the number of workers in poverty is growing faster.
Joseph Rowntree Foundation deputy director Helen Barnard said: "Within Universal Credit, as with tax credits, there's an amount of money that you get to earn before your tax credits start being reduced, similar to the personal allowance for tax.
"One of the big cuts that was made in the budget was that that work allowance was removed completely for some people and was massively reduced for other people.
"And what that means is that for a lot of working families particularly as soon as they move on to universal credit they will be worse off."
Some people "could be worse off" when they switch to universal credit, Work and Pensions Secretary Esther McVey has admitted – directly contradicting Theresa May's pledge to "protect" them.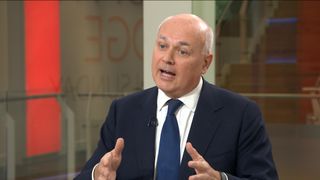 The work and pensions secretary said "tough decisions' had been made which would hit claimants – following reports she told the cabinet their loss could reach £2,400 a year.
A report published on Friday by the Public Accounts Committee is expected to be damning, accusing the Department of Work and Pension of a "fortress attitude" and ignoring criticism about the impact on the benefit has had on claimants.
In response to our story, the DWP said claims of a "deflection" script were "completely false" but added that when handling a query, call agents may use "aides" to help effectively process cases, including directing claimants online in relation to their claim.
A spokesperson said: "We take the training of our call handling staff extremely seriously to ensure they are prepared to handle a range of enquiries, regardless of how long they might take – there is no policy to get callers off the phones.
"Since 2010, one million people have been lifted out of absolute poverty, with on average 1,000 more people going into work each and every day since 2010."
In response to the DWP's claim that the existence of a "deflection script" was "completely false", Mr Tarpley said: "That is absolutely 100% untrue.
"The deflection script was a sheet pinned up that would advise exactly what to say to tell people to use their online account, and we were advised not to (and sometimes told off when we did) do something on behalf of a claimant or answer a query that they could have answered on their online account."