Unfair for banks to assume scam victims are at fault
Banks should not automatically assume customers are at fault when they have fallen victim to a scam, the financial ombudsman has said.
Caroline Wayman, who is also chief executive of the Financial Ombudsman Service (FOS), said if people are targeted by sophisticated scammers it is "not fair to automatically call a customer grossly negligent simply because they've fallen for a scam".
The FOS said banks often pin the blame on customers – and are therefore not liable for the money their customer has lost.
But the service, which resolves customer disputes, said there is a "very high bar" for being grossly negligent – and this is more than just being careless.
"We often remind banks that they need to support what they're saying with facts. And if they can't do that, it's likely we'll tell them to cover the money their customer has lost," said Ms Wayman.
"The evolution of criminals' methods – in particular, their sophisticated use of technology and manipulative 'social engineering' – means it's an increasingly difficult case to make.
"Today, it's often loopholes in new technologies, rather than in old ones, that fraudsters are using to their advantage.
"Your first step toward being scammed may be putting your details into an identical, but fake banking website – or responding to a text message that, on the face of it, looks like it's from your bank."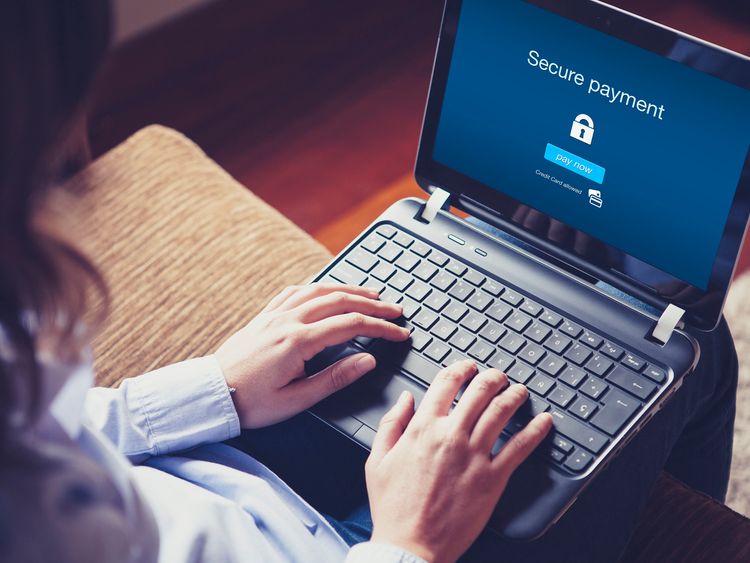 But the FOS also said that in some cases people should do more to protect their money.
If a customer has kept their pin and bank card together or given their security details to someone else it would make it more difficult for them to be reimbursed.
The FOS deals with more than 8,000 cases each year involving fraud and scams, including identity theft, fake banking websites and disputed cash withdrawals from ATMs.
Jenni Allen, managing director of Which? Money, said: "This is a welcome intervention by the FOS and shows that many consumers who have been tricked out of money by increasingly complex push payment scams should really have been compensated by their bank.
"Along with the regulator and industry, we're currently working on the introduction of a reimbursement scheme that should compensate all those who have lost money through no fault of their own."
Katy Worobec, managing director of economic crime at UK Finance, which represents the industry, said: "Banks and building societies take the threat of fraud extremely seriously and invest millions in advanced fraud prevention systems to protect customers, stopping £2 out of every £3 of attempted fraud last year. But we know there is more to be done.
"Banks will always make every effort to help a customer recover any stolen funds and the industry has introduced new standards on how banks respond to scam victims.
"At the same time our Take Five to Stop Fraud campaign is giving people the knowledge they need to stay safe and we are working with the Joint Fraud Taskforce to deter and disrupt the criminals responsible for these scams."