UK's most vulnerable at risk of being 'trapped in disadvantage', report warns
The UK is in danger of becoming a "two-speed society" where at-risk groups are forgotten and "trapped in disadvantage", according to a new report.
The Equality and Human Rights Commission has warned that progress made in some areas is overshadowed by "alarming backward steps" – with prospects for disabled people, some ethnic minorities and children from poorer backgrounds worsening.
One in three children now live in poverty and infant mortality has increased for the first time in decades.
Meanwhile, the UK's 15 million disabled people are twice as likely to be unemployed.
Black African, Bangladeshi and Pakistani people are still the most likely to live in poverty and, along with black Caribbean people, are more likely to experience severe deprivation, the commission added.
Restrictions on legal aid has severely reduced the public's ability to secure redress when rights are breached, its report said, and three-quarters of new mothers report negative or potentially discriminatory experience when they return to work.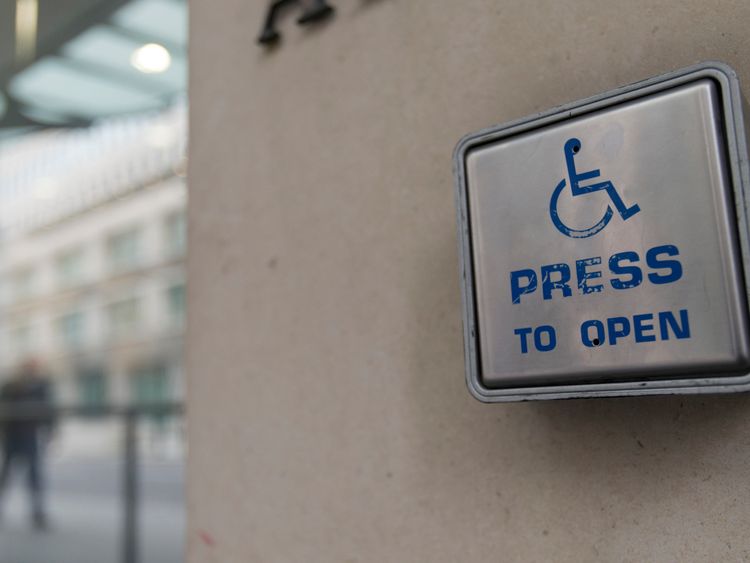 David Isaac, the chairman of the commission, said: "We've seen some progress but sadly, mainly some backwards moves.
"What we're identifying in the report is a two-speed Britain where there are various people who are increasingly being disadvantaged and at the top of that list is the disabled community.
"We're concerned that there's a group of citizens who are second-class citizens. They don't have access to education or adequate welfare support, or in the case of disabled people, their housing isn't adequate."
Mr Isaac warned this inequality risks becoming entrenched for decades to come – and unless action is taken, "it will be at least a generation before we put it right".
The report – Is Britain Fairer? – examined progress when it comes to education, health, living standards, justice and personal security and participation in politics, public and community life.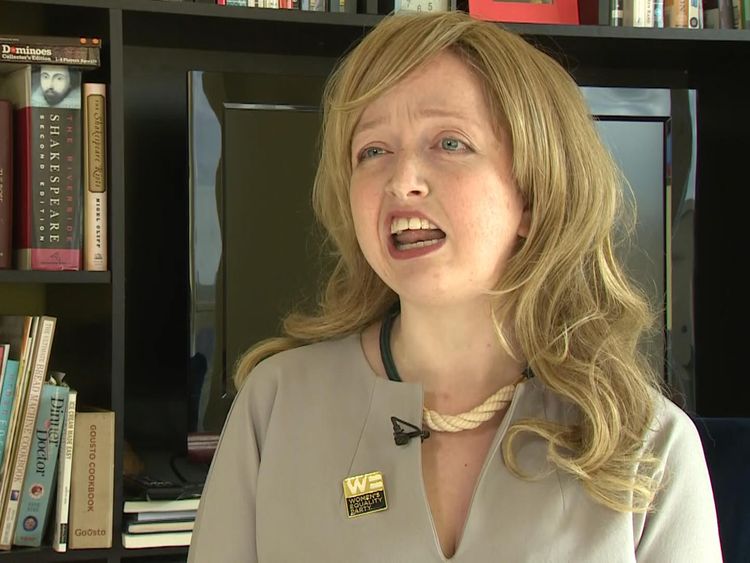 Athena Stevens has cerebral palsy and spoke to Sky News reluctantly from her home in London after the lift in her building stopped working – preventing her from leaving her fifth-floor flat.
She said: "2.5 million people in the UK do not have funding to get out of bed, get dressed and go to the toilet. On top of which, cuts to access to work, the restrictions that are put on government funding are getting absurd."
Philip Connolly, policy and development manager of Disability Rights UK, said: "People have less money to live on, less money to spend. Often they have to make choices between paying a fuel bill or eating for that day.
"Life is quite tough for many disabled people. It's quite a horror story really, in respect of disabled people."
The Commission will conduct another report into whether the UK is fair in 2021, when the nation will have left the EU. The 2018 findings therefore provide a benchmark for where the country is in relation to equality and human rights as it prepares for Brexit.