UK weather: The latest Sky News forecast | Weather News
We have had the highest winter temperature on record and it will be warm and sunny again today.
It will be a cold start for most with a widespread slight frost. Some fog is likely too especially across southern Ireland.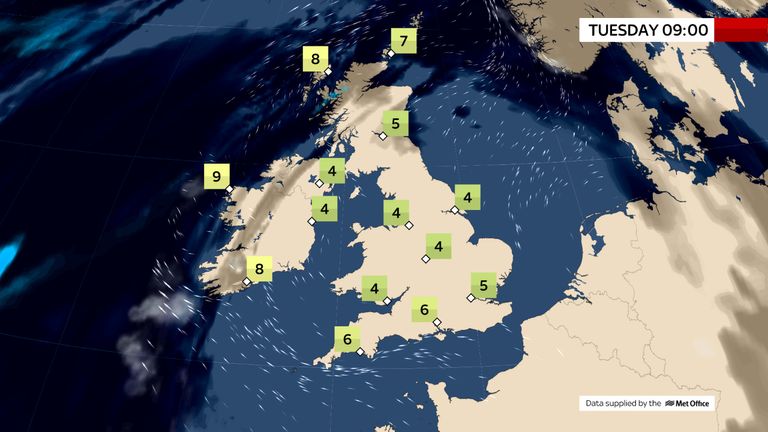 Some exposed coasts may stay misty but for most it will be a beautifully sunny morning.
It will be very warm again, possibly a little warmer than yesterday with highs topping 20C in the London area and across Wales.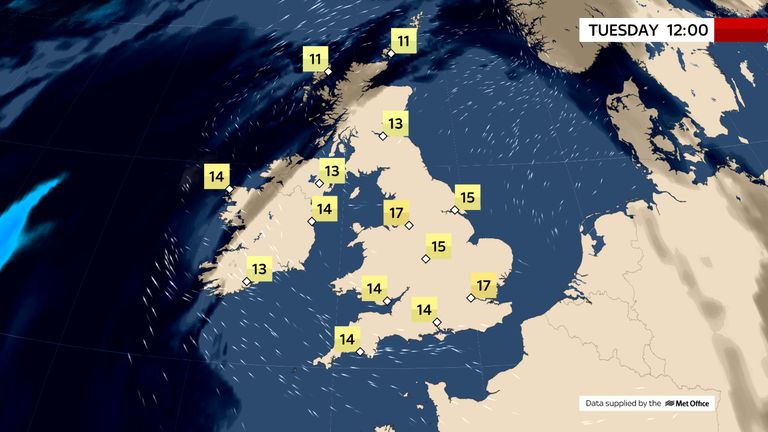 There will be little change through the afternoon, with most places having almost unbroken sunshine into the evening. Even northwest Scotland looks brighter.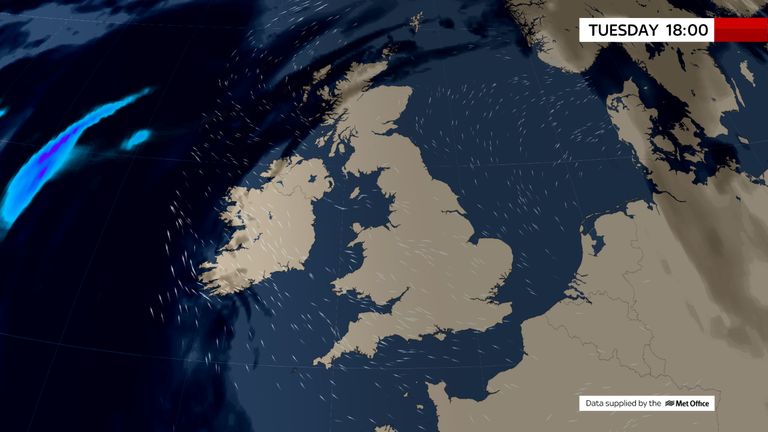 Tonight will see another frost with a higher chance of fog forming across southern areas with some dense patches likely.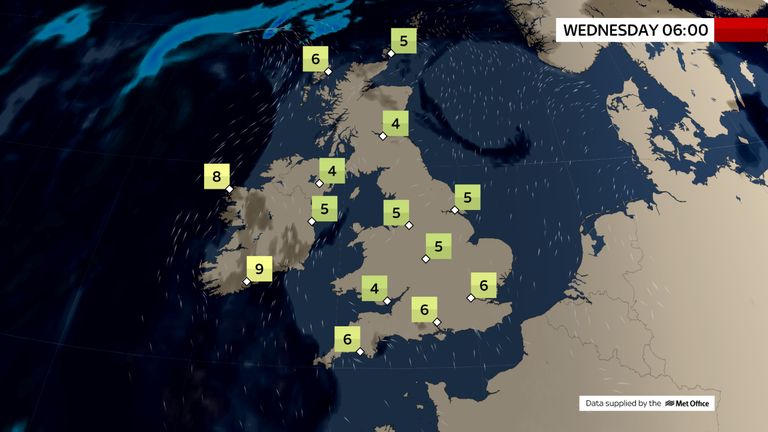 Wednesday will be broadly similar to today once the fog lifts with plenty of sunshine, but it will be a touch cooler. Also some rain is likely in the far northwest with showers arriving late on in western Ireland.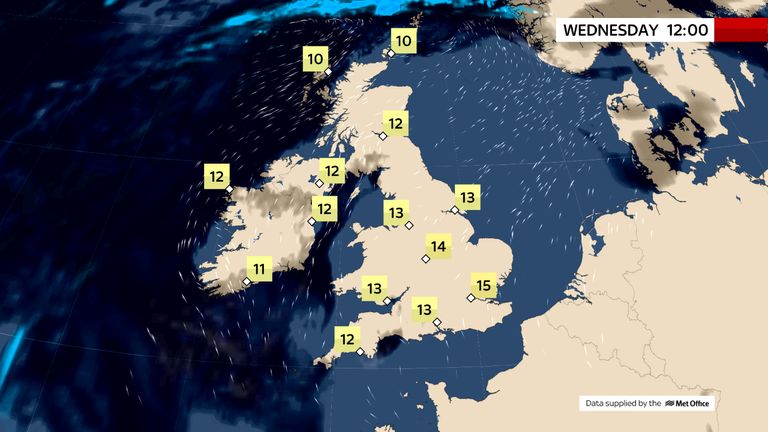 Thursday will bring showers to the south of Ireland, Wales and central and southern England but it will be mostly fine elsewhere after early fog lifts.
Temperatures will be a few degrees down on recent days.