UK security services foiled 19 major terror attacks over past two years, says Sajid Javid | Politics News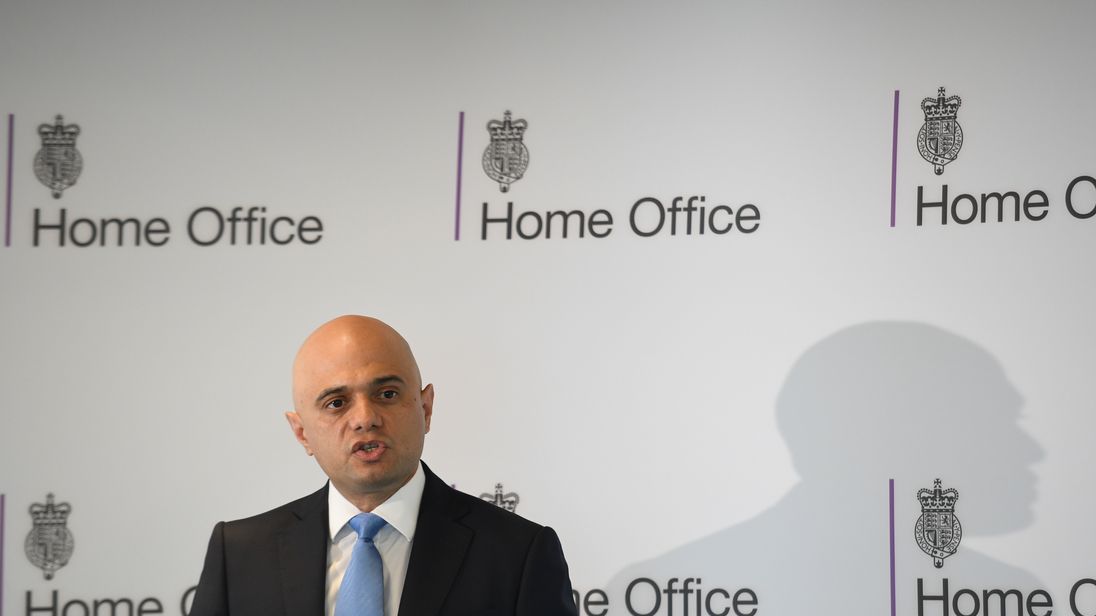 UK security services have foiled 19 major terror attacks over the past two years, Home Secretary Sajid Javid has revealed.
During a speech in which he confirmed plans to look at designating parts of Syria and possibly West Africa as terror no-go zones for British citizens, Mr Javid described how "the tempo of terror activity is increasing".
He said: "Each and every day our security services fight against terror, from large international terrorist groups to radicalised individuals.
"And in the past two years they have foiled 19 major terrorist attacks – 14 of them Islamist and five of them motivated by extreme right-wing ideologies.
"But those are just the headline figures. For each attack prevented, there are dozens more that never have the chance to begin in the first place.
"And, despite this impressive work, the tempo of terror activity is increasing."
The home secretary also unveiled proposals for fresh legislation, to be presented by the government in a new espionage bill, to combat the threat of hostile states following the Salisbury chemical weapons attack.
More follows…