Two-thirds of Britons want May v Corbyn Brexit debate
The vast majority of Britons would like to see a televised debate on Brexit between Theresa May and Jeremy Corbyn, a Sky Data poll reveals.
Some two-thirds of the public – 66% – would support such a debate, with 33% opposed.
Asked whether there should be figures with other points of view on Brexit included in any leaders' debate on Brexit, views are mixed.
People are split as to whether someone who supports a second referendum on Brexit should be included in the debate in addition to the Prime Minister and the Leader of the Opposition – 51% say they should, 49% that they should not.
But the public are much more in favour of including someone who would be willing to consider a "no-deal" Brexit as a serious option as well as Mrs May and Mr Corbyn – 63% say such a figure should be included, while 37% say there should not.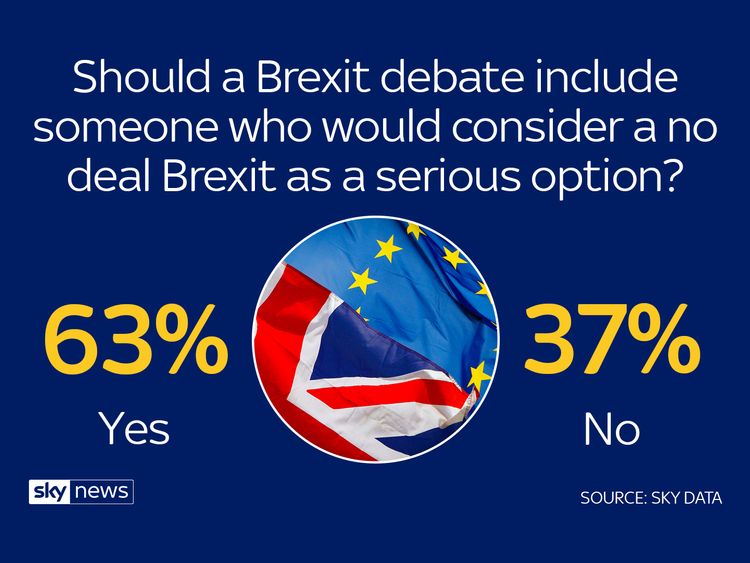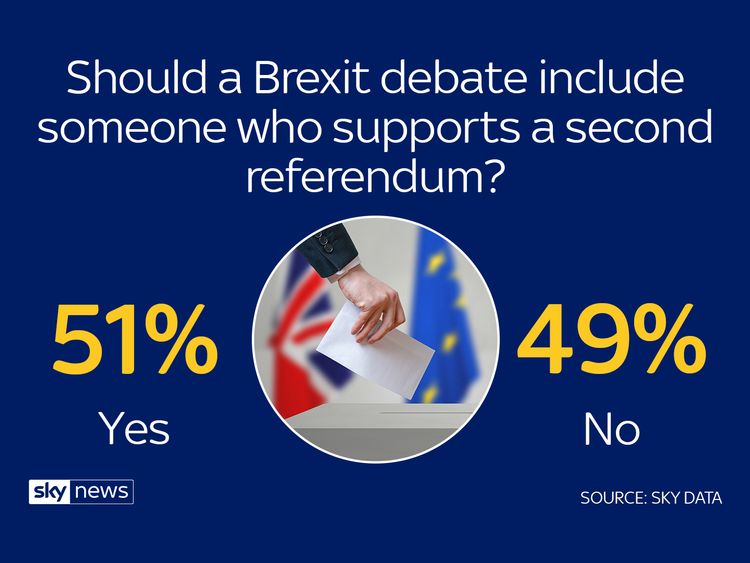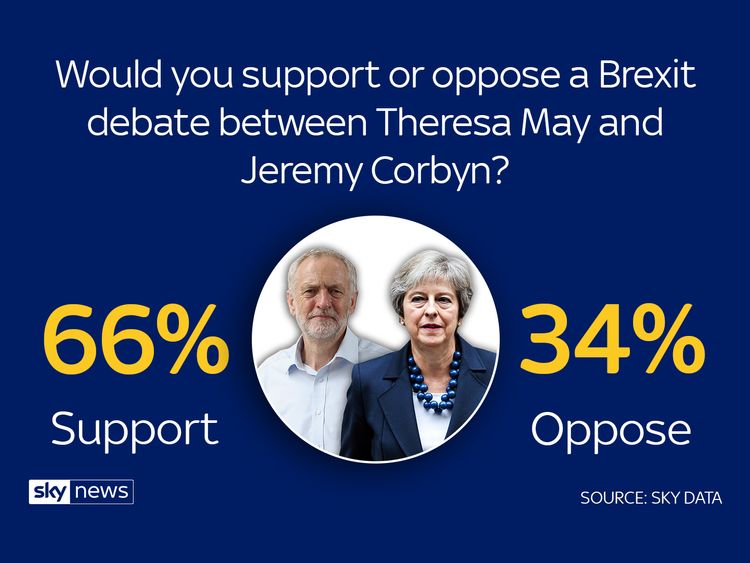 Sky News understands a head-to-head debate between Mrs May and Mr Corbyn is being discussed in Downing Street.
Mr Corbyn would "relish" the opportunity to debate with the prime minister about her "botched Brexit deal and the future of our country", a Labour Party spokesman said.
A government source has told Sky News this format is "definitely under consideration" but a final decision has not been taken.
Sky Data interviewed a nationally representative sample of 987 Sky customers via SMS on 26 November 2018. Data are weighted to the profile of the population. Sky Data is a member of the British Polling Council and abides by its rules.
For full Sky Data tables, please click here.