Train ticket prices to rise by average of 3.1% next year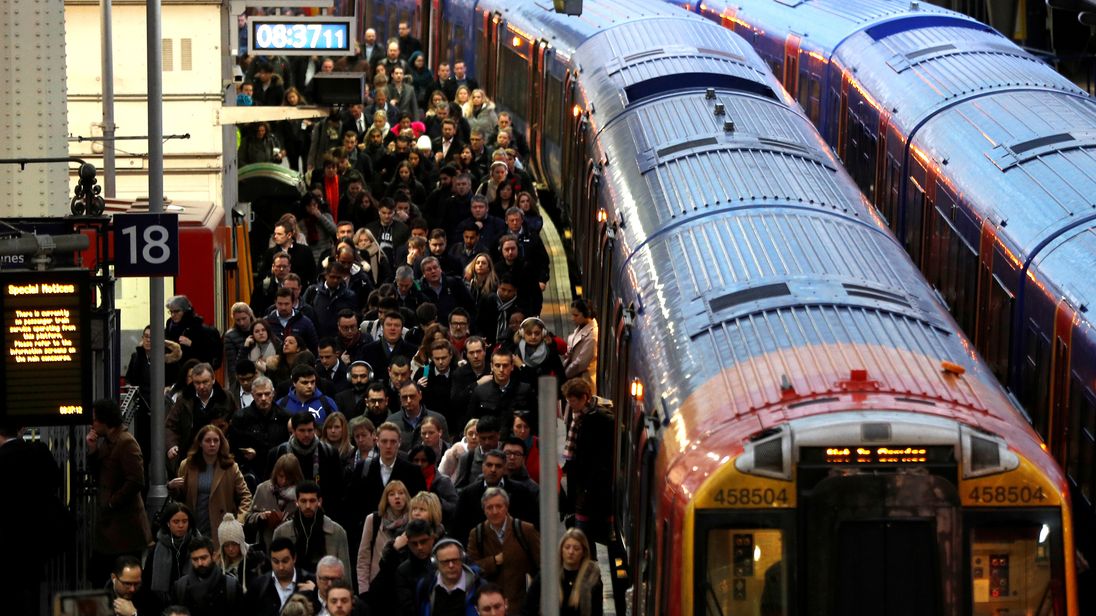 The price of train tickets will rise by an average of 3.1% in January – the biggest rise in six years, the rail industry says.
The new fares will come into force on 2 January.
The fares affected are those regulated by the government – around 40% – which include season tickets on most commuter routes, some off-peak return tickets on long-distance journeys and flexible tickets for major cities.
Price rises for these are capped at July's RPI (retail price index), which was 3.2%.
Other fares are set by train operators.
The rise comes at a time of increasing dissatisfaction with the country's railways.
Fewer than half (45%) of passengers are satisfied with the value for money of train tickets, according to a survey by watchdog Transport Focus.
And passengers in some parts of the country experienced weeks of chaos after new timetables were brought in earlier this year.
Train punctuality slipped to a 12-year low in the summer and 14% of services failed to meet the industry's punctuality target in the 12 months to 10 November.
That means one in seven trains arrived at terminating stations more than five minutes late for commuter services or 10 minutes late for long-distance journeys.
On Thursday, rail regulator the Office of Rail and Road launched formal action against Network Rail, ordering the government-owned company to improve its management of the rail infrastructure or face the possibility of fines and being sued by train companies for lost revenue.