Toshiba to wind up UK nuclear power venture in restructuring programme
Toshiba has confirmed plans to wind up its UK nuclear venture behind the development of the planned Moorside power station in Cumbria.
The struggling Japanese engineering firm revealed its NuGen vehicle was to be shut down early next year as part of renewed efforts to shore up its finances following its disastrous acquisition of US nuclear energy firm Westinghouse.
Westinghouse was placed in bankruptcy protection last year amid billions of dollars worth of losses, forcing Toshiba to raise funds by selling off its prized chip-making business.
The troubles at Westinghouse, which was due to provide three reactors for the £15bn Moorside project, prompted a French investor to pull out of NuGen.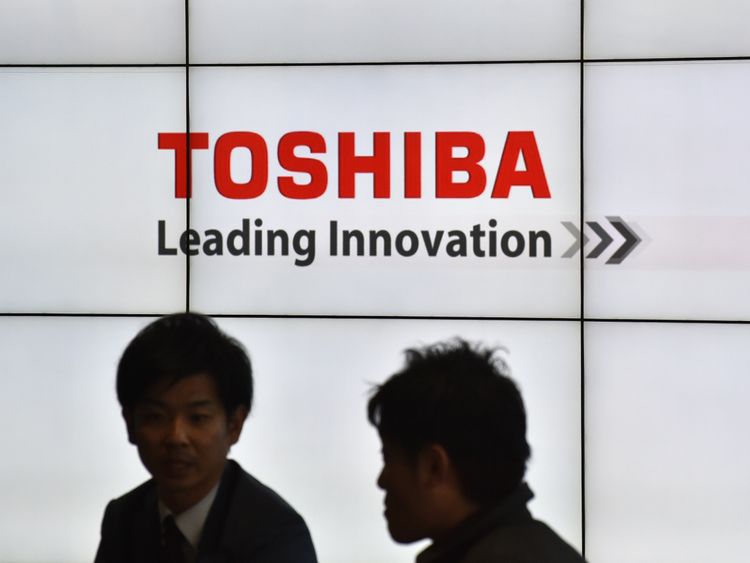 That left Toshiba having to buy up its stake and assume all the risk.
:: Toshiba warns its survival is at risk
The Japanese firm had been trying to sell NuGen, with the UK government also seeking new investors, but Toshiba admitted defeat on Thursday.
"After considering the additional costs entailed in continuing to operate NuGen, Toshiba recognises that the economically rational decision is to withdraw from the UK nuclear power plant construction project, and has resolved to take steps to wind-up NuGen," it said.
It added that it expected to begin the winding up by process by 31 January and to record a loss of just over £100m.
It was unclear how many jobs were at risk.
The decision is hardly a surprise given Toshiba's long-standing financial woes but it still represents a major blow to the government's efforts for mixed low carbon energy provision.
It was yet to comment on the development.
Toshiba's announcement formed part of a profit warning to the market that saw previous forecasts for operating profits in the 2018/19 financial year slashed by 14%.
It said that in addition to NuGen being shut down it would also exit a liquefied natural gas business in the US.
Japanese media reported that up to 7,000 jobs could be lost over the next five years as Toshiba prepared to publish a new business plan.