Tommy Robinson becomes adviser to UKIP leader Gerard Batten
Tommy Robinson has been appointed as an adviser to UKIP leader Gerard Batten.
The controversial far-right figure – real name Stephen Yaxley-Lennon – will advise Mr Batten on prison reform and rape gangs.
Mr Batten hailed the English Defence League founder for having "great knowledge" about the subjects.
In May, Robinson was jailed for 13 months for contempt of court after he filmed people involved in a grooming case.
The sentence was later quashed and the case has been referred to the attorney general.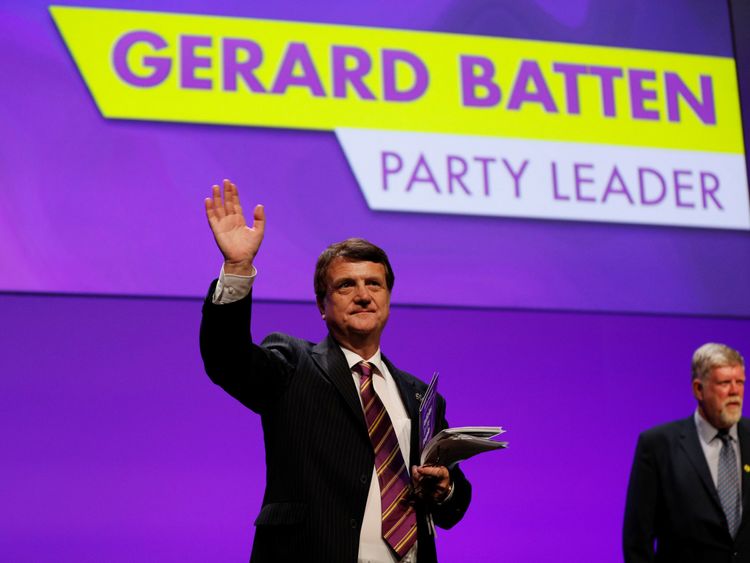 In a statement, Mr Batten announced: "I have appointed Tommy Robinson to be a personal special adviser on two subjects which he has great knowledge.
"It is not necessary for him to be a party member in order to assist me in this role.
"I am looking forward to working with him."
Mr Batten has tried to get Robinson to join UKIP and previously called him a "tremendously brave man".
"He's done a lot of things that I'm happy to say I don't condone, I don't approve of," Mr Batten said in October.
Robinson has had a series of run-ins with the law.
Years before he founded the EDL in 2009, Robinson was convicted of assaulting an off-duty police officer.
Robinson was also imprisoned in 2013 for using someone else's passport to travel to the US and a year later was jailed for mortgage fraud.
He said that "going to prison was the best thing that ever happened to me" after the passport conviction.