Thomas Cook compensation fund to be set up by government | Business News
The government is to establish a fund to cover compensation payments to Thomas Cook customers who suffered serious personal injury or illness while on holiday, after it emerged they were not insured.
Business Secretary Andrea Leadsom told parliament on Tuesday that the Official Receiver had brought the issue to her attention.
Ms Leadsom said Thomas Cook only had insurance for customers suffering the most serious personal injuries, leaving others who sustained life-changing injuries or illnesses while on holiday effectively without cover.
"This is an extraordinary situation that should never have arisen," she said.
The company's collapse effectively leaves partner holiday companies as unsecured creditors with little prospect of receiving any compensation.
Ms Leadsom said the government would legislate to introduce a capped fund to cover compensation and expected whoever forms the next administration to support the plan.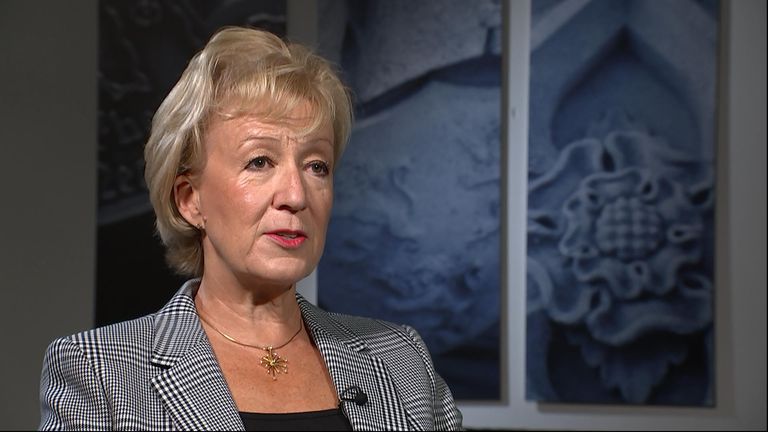 She has asked the Official Receiver to consider the issue as part of an ongoing inquiry into the collapse of Thomas Cook.
After the 178-year-old company collapsed in September, an estimated 360,000 customers were owed refunds.
At the time, the Civil Aviation Authority (CAA) told them it may take 60 days to process their claims in a scheme that was three times larger than any refund programme it had ever managed.
The collapse triggered the biggest-ever peacetime repatriation of British citizens, with an estimated 150,000 holidaymakers stranded abroad.