Third of MP trade envoys will not back Brexit plan, Sky News learns
At least a third of MPs personally appointed as Theresa May's global trade envoys will not back her EU withdrawal agreement, Sky News has learned.
Some of the MPs are privately warning that the deal means the global trade agreements they are trying to help with are now "on hold".
Sky News was contacted by one trade envoy accusing the prime minister of being "very disingenuous" after Mrs May was asked directly how such deals could work if there was a legal possibility of being in an effective customs union with the European Union under the Irish "backstop" arrangements.
She said that such an arrangement would only be "temporary" but pointed to the multiple references in the Political Declaration to an "independent trade policy".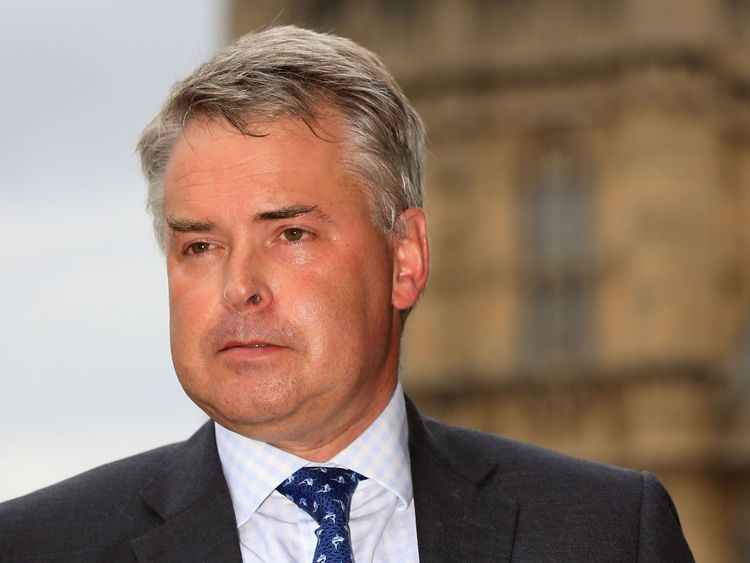 The trade envoy said: "There'll be no trade deals until we fully exit the customs union.
"I will need to make lots of calls saying 'sorry let's put the trade agreement on hold, in a waiting room for three to four years'.
"It makes us look double-minded and confused, and is not a good look for Global Britain."
Another envoy – for Mozambique and the Democratic Republic of Congo – the Conservative MP Tim Loughton, told Sky News: "For some trade envoys who have spent a lot of time working with governments and businesses to promote trade deals, which will now be affected by staying in existing tariff rates, this is very frustrating because it makes our job harder, it has led people up the garden path."
A different trade envoy said: "The timing is going to be completely uncertain – it creates difficulty for us at the forefront of getting trade deals."
In total, at least seven, and as many as 10, of the team of 21 MPs the PM has appointed or reappointed to help with trade deals, will not back her deal, according to public pronouncements and private conversations with Sky News.
One trade envoy said: "It is at least a third and up to a half who have been putting together trade deals who will vote against her deal."
The PM is at the G20 summit in Buenos Aires trying to make progress on post-Brexit trade deals with world leaders.