Theresa May tells Conservative MPs to back her deal or risk putting Jeremy Corbyn in power
Theresa May has warned Conservative MPs they risk handing Jeremy Corbyn the keys to Number 10 unless they back her Brexit deal.
The prime minister added that failure to approve her agreement also brings "a very real risk" of the UK not leaving the European Union.
Mrs May is fighting to save her Brexit deal ahead of a crucial Commons vote on Tuesday, with her leadership also in jeopardy amid a mounting Tory revolt.
Brexiteers Boris Johnson, David Davis and Priti Patel all addressed grassroots Conservative activists on Saturday at the National Conservative Convention, fuelling speculation about their ambitions.
Mrs May has insisted she is still the best leader for the Conservatives, and spoke of her hope that the Brexit deal would be secured by Christmas.
Brexit vote: The ultimate guide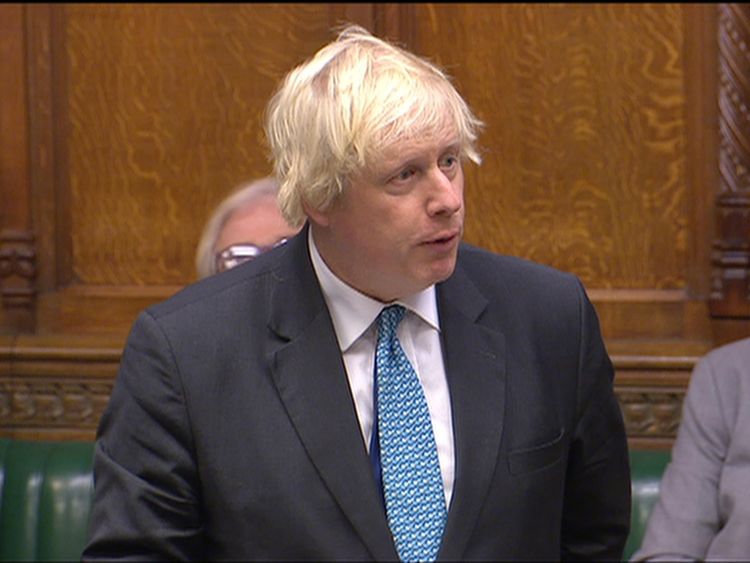 The prime minister has warned would-be rebels that the country will be in "unchartered waters" if the deal is rejected.
She told the Mail on Sunday: "It would mean grave uncertainty for the nation with a very real risk of no Brexit or leaving the European Union with no deal.
"We have a leader of the opposition who thinks of nothing but attempting to bring about a general election, no matter what the cost to the country.
"As someone who cares passionately about my country and my party, I believe Jeremy Corbyn getting his hands on power is a risk we cannot afford to take."
Brexit draft deal: The key points explained
It comes after Will Quince, a ministerial aide to Defence Secretary Gavin Williamson, resigned over Mrs May's deal with Brussels.
Former Brexit secretary Dominic Raab has said the UK negotiating team could have got a better deal if they had been tougher in the talks.
He told Sky News' Sophy Ridge: "There were moments in the negotiations where we could have pressed harder on the backstop, particularly around the exit mechanism.
"The EU hung tough and I'm afraid we just weren't firm enough about that."
He added: "If we go back and the EU continue to rebuff the perfectly reasonable proposals we're making, we need to be contemplating and prepared to be leaving on WTO terms."
Sky Views: Election call, Mars attacks? Possible outcomes of Brexit vote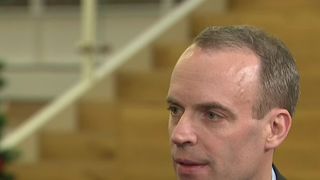 Downing Street has insisted that Tuesday's Commons vote will go ahead amid reports Mrs May might be forced to delay the showdown.
The Sunday Times claims the prime minister will postpone the vote as she seeks to "emulate Margaret Thatcher by travelling to Brussels to demand a better Brexit deal".
The broadsheet adds that the trip will be a "last-ditch attempt to save her government from collapse", in which she will seek further concessions to win over critics of her plan.
Her emergency trip to Brussels would come ahead of a planned summit on Thursday.
With Tuesday's vote expected to result in a government defeat, some cabinet ministers have urged for a delay while others have promoted alternatives to the deal.
Work and Pensions Secretary Amber Rudd suggested a Norway-plus model, remaining in both the single market and customs union, as a "plausible" option that could get through the House of Commons.
But Brexiteers would loathe an arrangement that keeps the UK aligned to EU rules without a seat at the table in Brussels and does little, if anything, to tackle free movement.
A rejection for Mrs May's deal could also boost the cause of campaigners calling for a second referendum.
English Defence Leader founder Tommy Robinson will lead a pro-Brexit march in London on Sunday – with a rival counter-demonstration set to oppose it.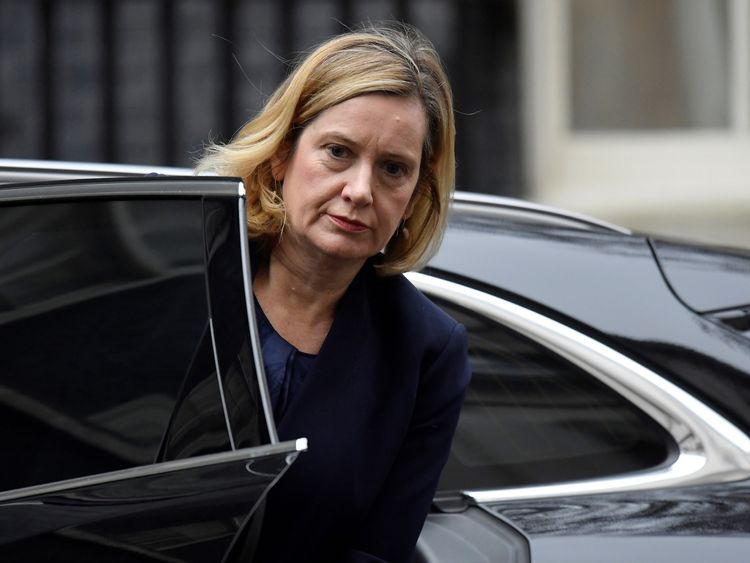 Elsewhere in the capital a rally will be held by the pro-EU Best for Britain and the second referendum campaign the People's Vote, featuring politicians including Lord Heseltine and celebrities such as actors Charles Dance and Jason Isaacs.
Nigel Farage has announced he could launch a new political party and fight the 2019 European election if Brexit is delayed.
Mr Farage, who quit UKIP this week, said he was "thinking about vehicles" to contest the elections next year if the UK is still in the European Union.
He told the Sunday Telegraph he would line up "high profile figures" from the business world and across the political spectrum as part of the plan.