Theresa May pulls Brexit deal vote as she heads back to Brussels
Theresa May has decided to pull a House of Commons vote on her Brexit deal, prompting fresh anger from MPs.
Government sources have told Sky News the prime minister will delay a vote on her agreement with Brussels, which had been scheduled for Tuesday night and was likely to bring a heavy defeat for Mrs May.
She will now stage a last-ditch attempt to win concessions from EU leaders at a Brussels summit on Thursday and Friday, with many of her MPs vehemently opposed to the so-called backstop arrangement in the UK's withdrawal agreement.
Education minister Nadhim Zahawi revealed Theresa May had "listened to colleagues and will head to Brussels to push back on the backstop".
:: What PM hopes to achieve by pulling Brexit vote
Over the weekend, Mrs May held telephone calls with a series of EU leaders, including European Council President Donald Tusk, European Commission President Jean-Claude Juncker, Irish Prime Minister Leo Varadkar and German Chancellor Angela Merkel.
However, both Mr Varadkar and a spokesperson for Mr Juncker reiterated on Monday that there will be no renegotiation of Mrs May's deal.
The decision to delay the House of Commons vote came after days of denial from Downing Street and cabinet ministers that a parliamentary showdown on the Brexit deal would be postponed.
Even as late as Monday morning, Number 10 insisted Tuesday's vote was going ahead as planned, prior to Mrs May holding an emergency conference call with her cabinet.
Mrs May was accused of cowardice over her subsequent decision to delay, while Brexit-supporting MPs claimed not holding a vote was still an effective defeat of the prime minister's plans.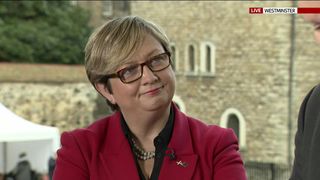 Labour leader Jeremy Corbyn claimed the development revealed how "we don't have a functioning government".
He said: "The government has decided Theresa May's Brexit deal is so disastrous that it has taken the desperate step of delaying its own vote at the eleventh hour.
"We have known for at least two weeks that Theresa May's worst of all worlds deal was going to be rejected by parliament because it is damaging for Britain.
"Instead, she ploughed ahead when she should have gone back to Brussels to renegotiate or called an election so the public could elect a new government that could do so."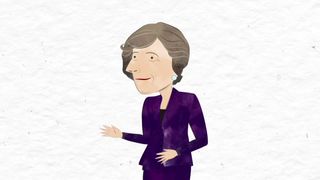 Scottish First Minister Nicola Sturgeon accused Mrs May of "pathetic cowardice", adding: "Yet again the interests of the Tory party are a higher priority for her than anything else."
DUP deputy leader Nigel Dodds MP claimed the prime minister's deal would have been "overwhelmingly defeated" if it had been put to a vote.
"Deferring the vote is only of any use if the government is prepared to go to Brussels and insist on necessary changes to the withdrawal agreement," he said.
"Few people accepted this was the best deal available and the prime minister's actions today prove that."
Former Brexit minister Steve Baker claimed postponing the vote was "essentially a defeat of the prime minister's Brexit deal".
"This isn't the mark of a stable government or a strong plan," he posted on Twitter.
Remain-supporting Tory MP Anna Soubry expressed her fear the government is merely "putting off the inevitable" while she suggested Mrs May had now "weakened her own position" and could soon face a vote of confidence among Conservative MPs.
The prime minister will make a statement to MPs later on Monday, where she is likely to explain her decision, before Leader of the House of Commons Andrea Leadsom provides an update on parliamentary business.
MPs had been set to hold another eight hours of debate on Mrs May's deal on both Monday and Tuesday, before a series of crunch votes.
On Monday, the European Court of Justice ruled that the UK has the right to unilaterally revoke the Article 50 notification to leave the EU without the permission of other member states.