Theresa May can look to Sir John Major for hope of victory in any no-confidence vote
We have, or course, been here before.
The increasingly likely no-confidence vote facing Theresa May in the coming days is already looking like a re-run of Sir John Major's battle against Tory Eurosceptics in 1995.
When the prime minister began her Number 10 news conference declaring that "serving in high office is an honour and privilege", it was eerily similar to Mr Major's opening words in 1995 in the Downing Street rose garden.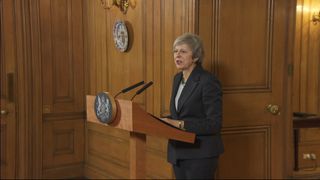 "I see public service as a duty and if you can serve, I believe you have an obligation to do so," he began, before sensationally quitting as Tory leader and challenging his tormentors: "It's time to put up or shut up."
The party's rules are different now. If Mrs May had quit, she couldn't stand, so the Brexiteers aiming to force her out just need to put up 48 letters to 1922 Committee chairman Sir Graham Brady to trigger a no-confidence vote.
Another similarity between now and 1995 – or so it has seemed to me – was the chaotic nature of Jacob Rees Mogg's impromptu news conference outside parliament's St Stephen's Entrance and of John Redwood's campaign launch 23 years ago.
Mr Redwood – known to MPs in those days as "the Vulcan", after Star Trek's Mr Spock – was surrounded by maverick right-wing backbenchers including Teresa Gorman, wearing a bright lime green jacket, and Tony Marlow, in a garish striped blazer.
Of course, Mrs May and Mr Major are not the only Tory leaders to have faced backbench plots to remove them in recent years. Mr Major survived, but Margaret Thatcher, in 1990, and Iain Duncan Smith, in 2003, were toppled by their MPs.
I have had a ringside seat for the first three:
On 20 November 1990, I was in the courtyard of the British embassy in Paris when Mrs Thatcher declared "I fight on, I fight to win" after winning 204 votes to Michael Heseltine's 152, four short of the 15% victory margin then required for victory.
On 22 June 1995, in the Downing Street sunshine after a note was passed around the Commons press gallery during PMQs summoning journalists to Mr Major's open-air news conference at 5pm, I was in the front row.
And on 28 October 2003, I ran from the Members' Lobby to the Sky News Westminster studio and – in a broadcast that later became a promo – breathlessly broke the news that the plotters had reached the required 25 MPs for that contest.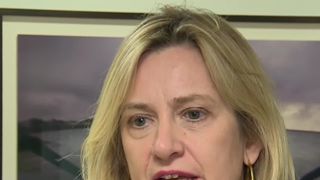 But so far the plot that most closely resembles Mrs May's bruising Brexit battle with her backbenchers is Mr Major's showdown with his Eurosceptic MPs in 1995. It's beginning to look like deja vu.
A few years earlier, in 1993, Mr Major had famously – or notoriously – called Eurosceptic cabinet ministers "bastards" in comments recorded after a TV interview with ITN's Michael Brunson.
Vicar's daughter Mrs May would never use such uncouth language, but she must have been exasperated by cabinet Brexiteers like Boris Johnson, David Davis and – this week – Dominic Raab and Esther McVey. And probably at times by Michael Gove and Andrea Leadsom, too.
Back then I was political editor of the Daily Express and my 1995 cuttings book – which my wife found in a cupboard at home – reveals how "the biggest political gamble of any prime minister since the war" became "a famous victory".
And it's not just the issue, Europe, that's the same. Some of the 1995 backbench plotters against Mr Major are – nearly a quarter of a century later – among those MPs now campaigning to remove Mrs May.
Mr Major's war with the Tory right, which reached its climax in 1995, had begun in 1992, when hardliners opposed the Maastricht Treaty. Nine Conservative MPs had the whip withdrawn, but there were many more rebels.
They included Bill Cash, who voted against the treaty, and Mr Duncan Smith, Bernard Jenkin and John Whittingdale – now one of the MPs who has written a no-confidence letter to Mr Brady – who were among the abstainers.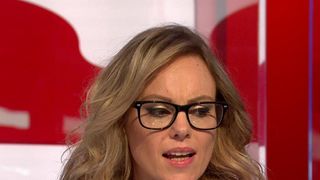 After Mr Major's big gamble, his enemies were divided on who should oppose him. Norman Lamont, sacked by Mr Major from his job as chancellor two years earlier and now a leading cheerleader for Brexit, was touted.
Michael Portillo, the darling of the Tory right at the time, was embarrassed when it was revealed that – despite pledging loyalty to Mr Major – he had set up a campaign HQ and installed telephone lines ready to enter the contest in a second ballot.
Mr Whittingdale, then seen as Mr Portillo's campaign lieutenant, confirmed that his man was ready to strike.
"If the prime minister did come to stand down, whenever that time may be, then Michael Portillo will be a candidate for the leadership," he said in a radio interview.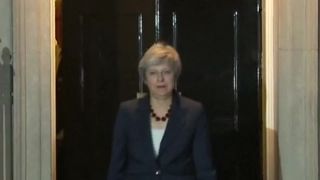 And Edward Leigh, now seen as a Tory grandee but who was then another ex-minister sacked by Mr Major and later backed Mr Redwood, said at the time: "There is no point in having a leadership contest with a Mickey Mouse candidate."
When Tory MPs voted on 4 July, a day the Daily Express described as "the most dramatic at Westminster since Margaret Thatcher's downfall in 1990", Mr Major won 218 votes, Mr Redwood 89, there were eight abstentions and – bizarrely – 12 spoilt ballot papers.
That meant 109 Conservative MPs failed to back him and his winning margin was exactly 2-1. Within minutes of the result, flanked by his wife Norma and his campaign team, Mr Major stood outside 10 Downing Street and said the time for division was over.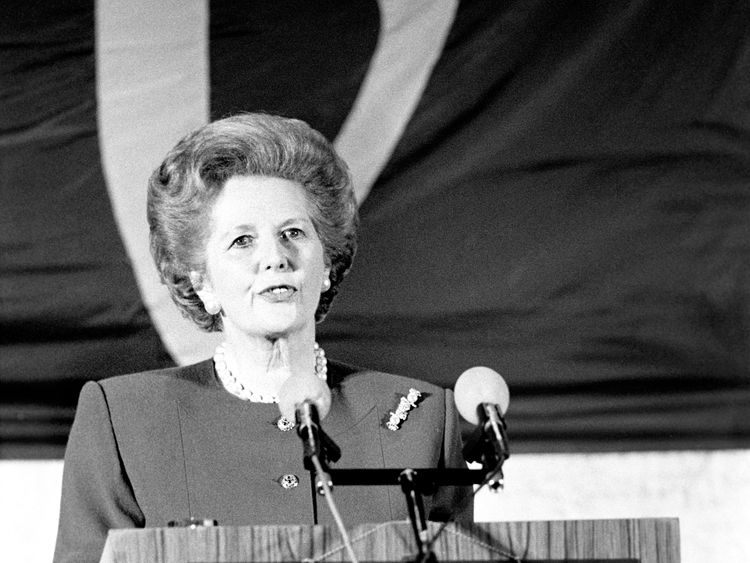 The day after his victory, he made Mr Heseltine deputy prime minister – "enter Hezza the enforcer", said the Daily Express headline – in a reshuffle that was "the biggest since Margaret Thatcher's purge of the Tory 'wets' in 1981".
His cabinet shake-up led to accusations of "taking revenge on the right" – a claim dismissed by his supporters as "ridiculous".
It was the reshuffle that saw Mr Portillo become defence secretary and William Hague enter the cabinet at the age of 34 as Mr Redwood's successor as Welsh secretary.
It was Mr Hague, as Tory leader a few years later in 1998, who brought in the party's current leadership election rules, under which 15% of Conservative MPs have to write to the 1922 Committee chairman.
These are the rules under which – if a no-confidence vote goes ahead – Mrs May will either win a famous victory, like Mr Major in 1995, or be ousted, like Mrs Thatcher in 1990 and Mr Duncan Smith in 2003.