Teenagers who allowed dog to maul cat to death sentenced
Two teenagers have been sentenced after luring a missing cat from under a car so their dog could maul it to death.
The family of the feline captured the "senseless killing" on CCTV as the attack took place in Merthyr Tydfil, South Wales, on 9 May.
The offenders, 17 and 15, were each sentenced to a 12-month referral order to the youth offending team on Tuesday.
They were also disqualified from keeping an animal for 10 years and were ordered to pay £300 costs each.
The teenagers cannot be named for legal reasons.
CCTV footage shows one of the youngsters holding a dog by its collar, as the other lies on the road and lures the cat out from under a car.
The feline sprints off down the road before the dog is released and gives chase.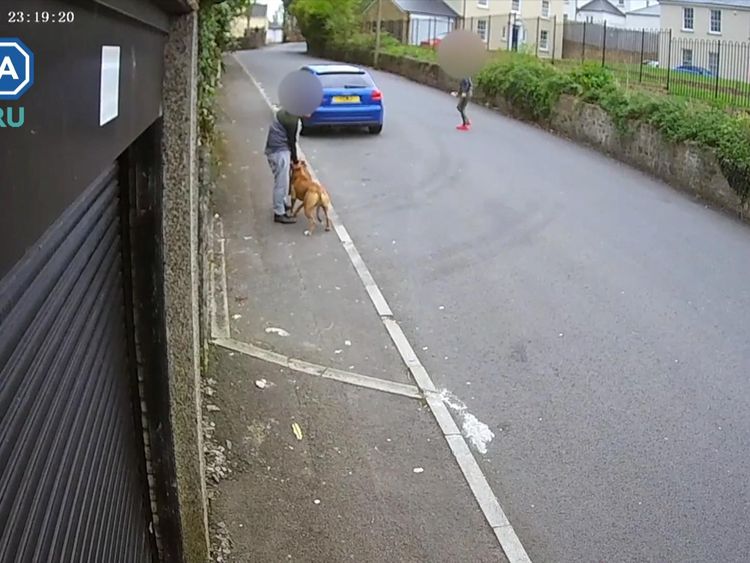 The canine then mauls the cat to death before one of the teenagers walks up the pavement carrying its lifeless body.
He then crosses the road and throws the cat in a bush.
The feline, named Sully, was missing at the time and his owners were concerned because he had not been seen for a number of days.
They witnessed the scene after checking their CCTV camera to see where he might have gone.
The owner of the cat, who wished not to be named, said: "We are absolutely heartbroken.
"Sully was so happy, and was a member of our family.
"His killing by these cruel people brings shame to Merthyr Tydfil.
"This was a heinous act.
"He was well-known and popular in the local area – always sitting on the path he'd get petted and fussed by people walking along the lane and regular dog walkers all knew him."
He added: "(The footage) was horrifying to watch.
"I was screaming at the screen for Sully to run for his life but the dog was just too fast for him.
"What I witnessed that day will never leave me – it was like watching one of my children being attacked.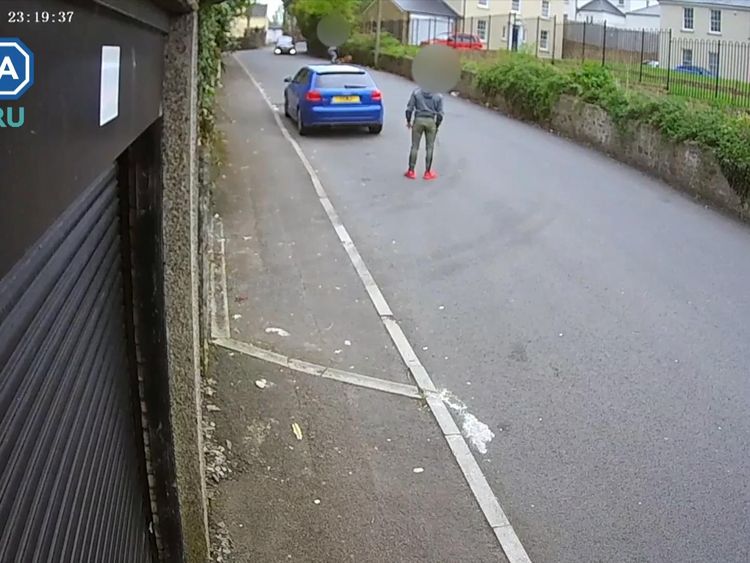 "Sully was 13 years old and was one of our family members who spent every night curled up on our children's beds and his senseless killing has affected them deeply."
The dog involved has been subjected to a deprivation order and will be taken into RSPCA care until he is ready for rehoming.
RSPCA inspector Gemma Cooper said: "The shock and horror I felt when I first witnessed this CCTV footage has remained with me.
"This was a disturbing, harrowing and deeply sinister attack which would have caused immense suffering to poor Sully.
"It is frightening to think two children would set out to do something so deliberately cruel.
"It appears the dog had been trained to kill like this."