Takeda investors back £46bn takeover of UK-listed Shire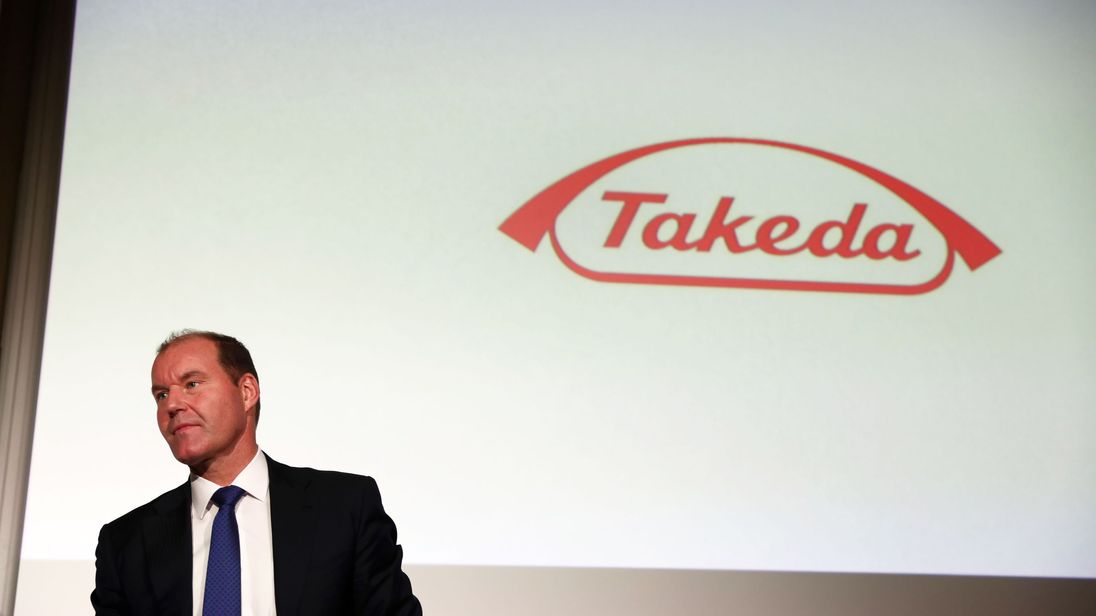 The biggest foreign takeover by a Japanese firm, Takeda's £46bn deal for rival drugmaker Shire, has moved a step closer after being approved by shareholders.
Takeda saw off opposition from a group of rebel investors, including members of the company's founding family, to see the takeover "approved as originally proposed" through a vote at its headquarters in Osaka.
Shareholders in Dublin-based Shire – a much larger company – were due to make their decision later on Wednesday.
Its shares – up 20% in the year to date – were leading the gainers on the FTSE 100 in anticipation of a positive result, rising 2.5%.
The two firms agreed terms in May after four previous bids were rejected on value grounds.
Opposition to the deal in Japan centred on investor concerns Takeda was paying too much, though support was based on Takeda's need to diversify its portfolio of branded drugs.
They have come under pressure from lower prices for generic medicines and regulatory action on drug costs in its domestic market.
Shire will give Takeda access to research and development in fields the Japanese firm has long sought, including digestive systems, mental illness and rare diseases.
These are some of the most profitable fields in the pharma sector, according to financial analysts.
Takeda chief executive Christophe Weber said: "We are delighted that our shareholders have given their strong support to our acquisition of Shire."
He added that the combination would make Takeda "more competitive, agile, highly profitable, and therefore more resilient… poised to deliver highly innovative medicines and transformative care to patients around the world".
The deal is by far the largest acquisition of a foreign firm by a Japanese company, dwarfing SoftBank's acquisition of UK tech firm ARM Holdings in 2016.
It is likely to lead to job losses.
The firms warned at the time of the deal in May that a "review of the functions"at Shire's headquarters would be undertaken as well as possible "consolidation" of operations in the US, Singapore and Switzerland.