Swimmers told to 'stay safe' on 'busiest weekend for rescue call-outs'
The RNLI is warning holidaymakers to take extra care while swimming in the sea this bank holiday, on what could be the organisation's busiest weekend of the year for rescue call-outs.
The lifeboat service says during the August bank holiday week in 2017, 364 lifeboats were launched – and it's expecting this weekend to be busy, as tens of thousands of holidaymakers enjoy the final weeks of the school summer holidays.
Ross McLeod from the RNLI says people often forget how different swimming at sea can be compared to in the pool.
"Although we've had a good few months of warm weather, the water temperature around the coast of the UK and Ireland is on average no more than 15 degrees and this can cause something called cold water shock, which is a physiological response which happens when the temperature of your body cools down suddenly because of the water. It can cause you to gasp uncontrollably and really panic."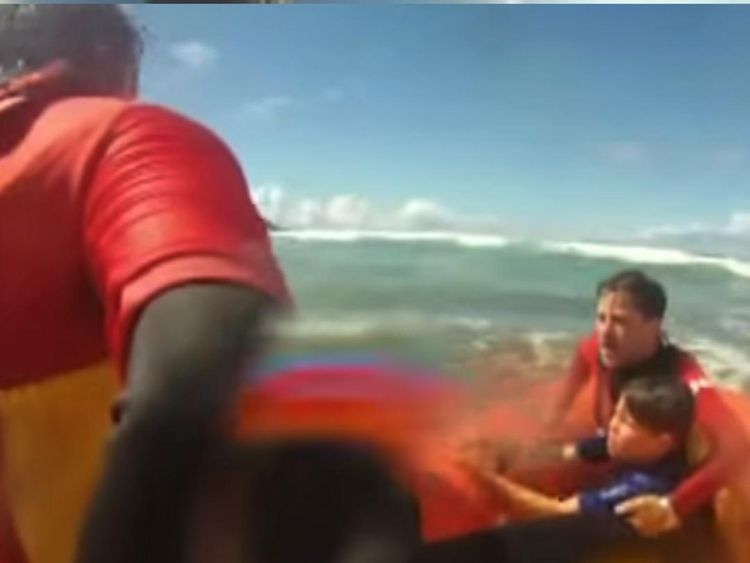 Swim England says nearly a third of pupils leave primary school without sufficient swimming skills, despite water safety and swimming being part of the national curriculum in England.
The organisation is working with the government to improve the availability of swimming lessons for all schools.
At the Hampton outdoor pool in London, Tom Kersey and his two sons, seven-year-old Zach and 12-year-old Cameron enjoy a family swim.
Tom taught his children to swim at a young age.
"I think it's an essential life skill to be able to swim. If you're going to do any watersports or even if you're a general member of the public and accidentally fall into water like a canal or something you need to be able to swim to stay alive."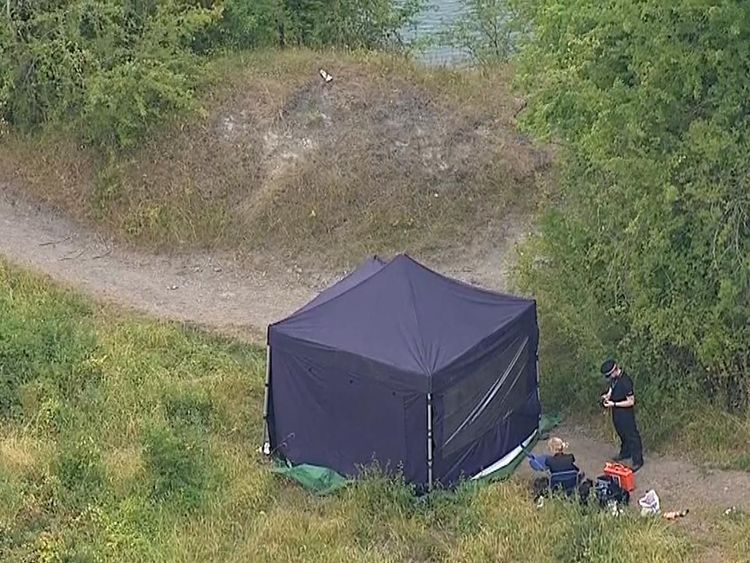 More than 250 people lost their lives in accidental drownings in the UK last year, according to the Water Incident Database.
Last month a 17-year-old boy drowned while swimming in a disused quarry in Warwickshire – one of a number deaths during the recent heatwave.
RNLI community safety partner Guy Addington says the sea can be unpredictable.
"Conditions can change quickly, so we recommend heading to a lifeguarded beach. If you find yourself in difficulty or needing help, then one of our friendly lifeguards will be there to help out and offer advice or assistance if you need it."