Sunshine to return for bank holiday Monday after wet weekend
Sunny spells and warmer temperatures are forecast for bank holiday Monday after heavy rain put a dampener across much of Britain on Sunday.
Wales "bore the brunt" of the downpours, with Mumbles Head, near Swansea, seeing 40.2mm of rain and Cardiff having 38.2mm, according to the Met Office.
The southwest of England received 30mm of rain, while the southeast had 10mm.
Sunday's downpours forced the cancellation of the Silverstone GoPro British Grand Prix MotoGP.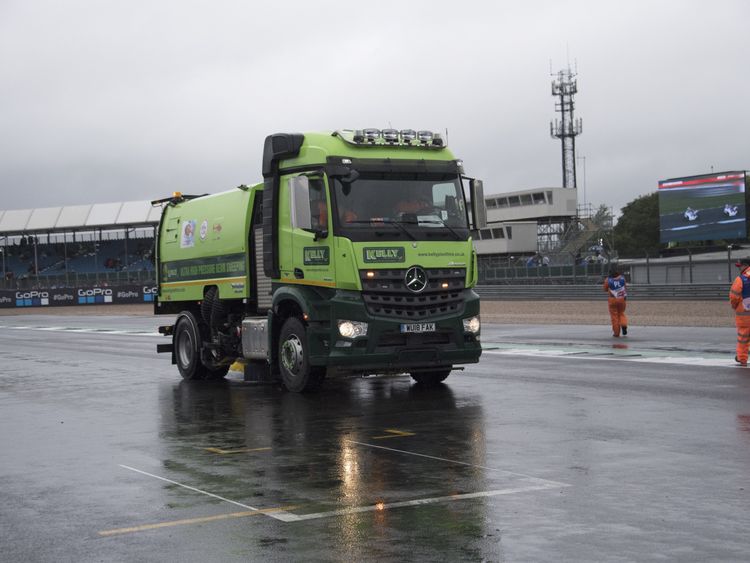 Silverstone managing director Stuart Pringle made a personal apology in an online post, saying race fans were "subjected to the most extraordinarily long wait in the foulest of British weather conditions, which ultimately resulted in no race at all".
Revellers were soaked at the Notting Hill Carnival, but the community celebration's spirits weren't dampened.
Instead of the t-shirt and shorts sported for the hot weather of just a few weeks ago, there were umbrellas and plastic rain macs at the street party while floats of soaked entertainers carved their way around west London.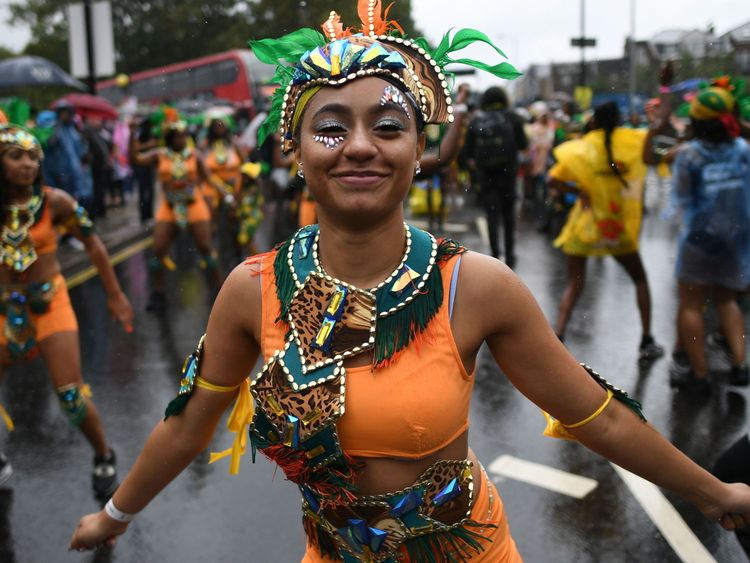 The final day of the Leeds Festival was almost a complete washout.
Thousands of fans wore plastic sheets and waterproof coats to the outdoor performances on Sunday, including headliner Kendrick Lamar who encouraged fans to "party in the rain".
Met Office meteorologist Helen Roberts said Monday is "looking like a much better day" in comparison, with temperatures expected to reach the high teens and low 20s for many.
She said: "Certainly the feel of things will be much better, it will certainly feel warmer.
"There will be a fair amount of cloud around but with bright spells as well. A few showers possible, but a good deal of dry and fine weather for many."
Sky weather presenter Jo Edwards added: "The morning will see a reduction in shower activity and cloud will thin and break fairly readily, so bright or sunny spells should develop from mid-morning onward.
"Temperatures will reach a high of 17C (33.8F) to 19C (66.2F) in the north, but possibly 21C (69.8F) in the south."