Stoke City footballer Joe Allen denies he was bitten by Derby player during Championship clash
Stoke City footballer Joe Allen has insisted he was not bitten by a Derby County player during their feisty Championship fixture.
Allen and Derby midfielder Bradley Johnson clashed during Wednesday night's game after Stoke's Oghenekaro Etebo was sent off for a high challenge.
Allen pushed Johnson in the back as the Derby player argued with the referee over the decision, before the two footballers started grappling.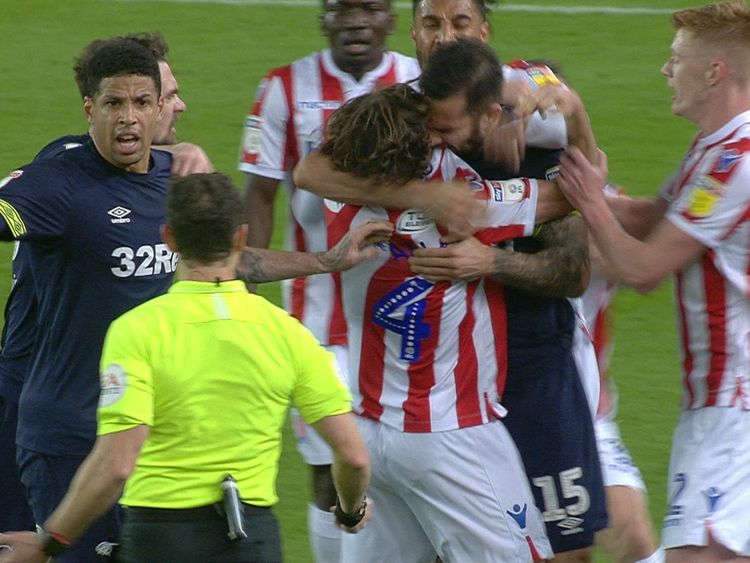 It was then that Johnson appeared to sink his teeth into Allen's shoulder and pulled away with some of his shirt clenched in his mouth before letting it go.
But Allen told the Stoke Sentinel: "People asked me at half-time what had happened and suggested I'd been bitten, but to clear it all up, that didn't happen.
"He might have caught a bit of my shirt, but I think we can lay that one to rest."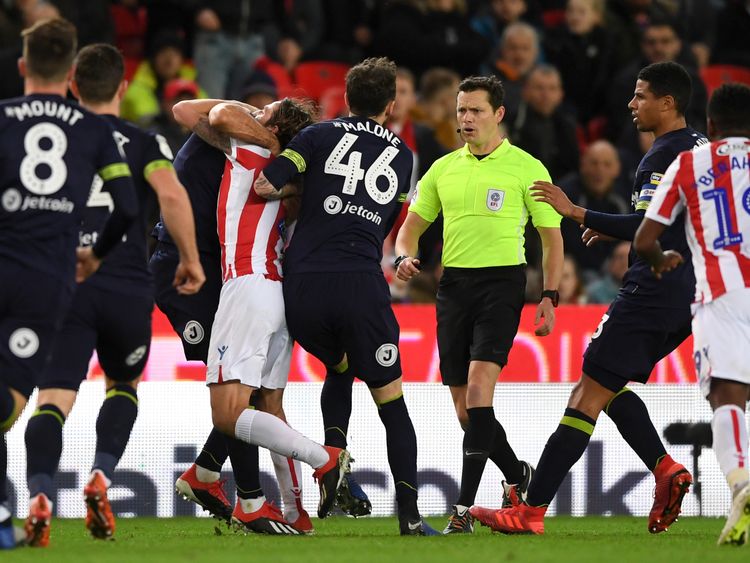 Allen, a former Wales international and Liverpool player, was keen to let the matter rest, calling it "nothing that I'm worried about and I don't think it should go any further that that".
Derby boss Frank Lampard said he had not seen a replay but Allen and Stoke manager Gary Rowett had "said there wasn't much in it".
Speaking immediately after the game, Rowett said: "Originally someone said to me Bradley Johnson's bit Joe Allen.
"I've spoken to Joe Allen, he's said nothing problematic, and the referee. We certainly won't be pushing for anything and I hope no-one else does."
Allen and Johnson were booked for their part in the incident as Stoke won 2-1.