'Stark contrast' ahead as wet and windy weekend looms
After heavy thunderstorms brought a dramatic end to the UK's heatwave, the Met Office has issued a series of weather warnings as conditions turn wet and windy.
A yellow warning for thunderstorms is in place in parts of Scotland until 2pm on Saturday, while a yellow warning for rain is in force for large swathes of Northern Ireland between 6am and 4pm.
In the early hours of Sunday morning, a yellow warning for rain and wind will come into force in parts of Wales and southern England.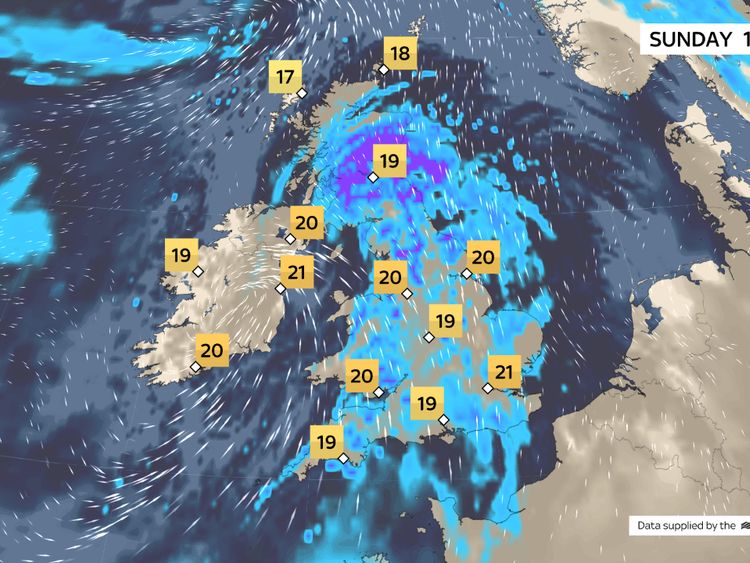 Will Lang, the Met Office's chief meteorologist, said: "While Saturday will be a pleasant but breezy day in many places, we are in for a change on Sunday with a wet and windy day in stark contrast to what has been typical recently.
"We have already issued a weather warning for the impacts of wind and rain in southwest England and south Wales."
Southerly winds are expected to gust at up to 40mph – rising to 50mph on exposed coasts and hills – with up to 80mm of rain possible in parts of the Brecon Beacons and Dartmoor.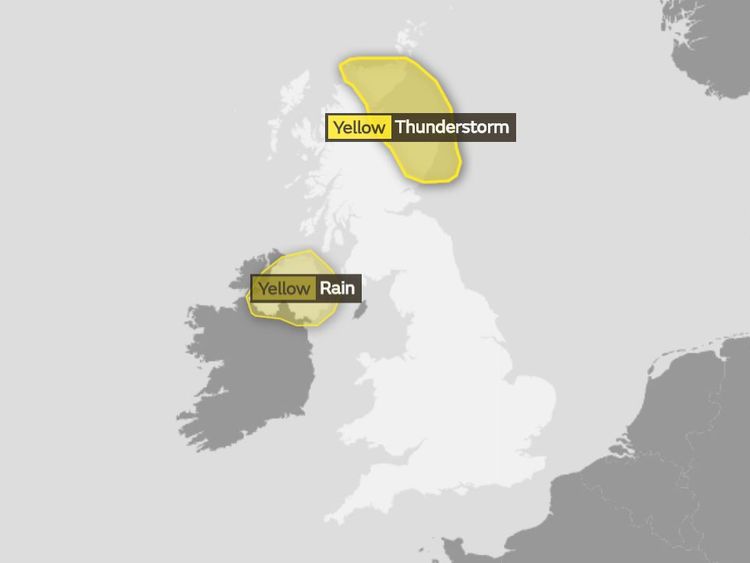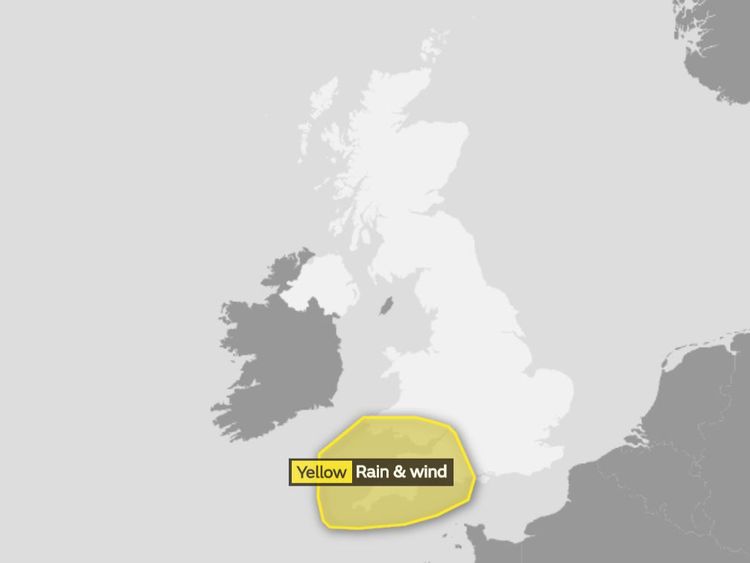 On Friday, an amber warning had been in place across parts of England as intense storms set in, bringing hail, flooding and thunder. That alert has now expired.
The torrential downpours were welcomed by some, as they introduced cooler conditions after a series of record-breaking highs.
Thursday had brought the highest temperature recorded in the UK since 2015, with 35.5C (95.5F) recorded in Kent, after temperatures were in the early to mid-30s for days on end.
With conditions changing in the coming hours, the RNLI is urging the public to take caution.
Tony Wafer, its community safety manager, said: "If you are heading to the coast this weekend, please find out where your nearest lifeguarded beach is and ask the lifeguards for advice on conditions, especially if you are going in the water.
"RNLI lifeboats and lifeguards have had four times as many rescues of inflatables so far this summer than they did last year."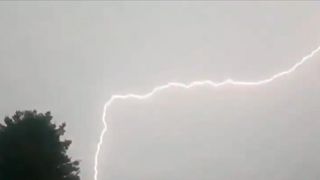 Police forces have also responded to a number of incidents where people have gotten into difficulty while swimming in rivers and lakes.
Thames Valley Police have said that a man's body has been recovered from the Jubilee River in Slough, adding that his death is not being treated as suspicious.
Warwickshire Police said emergency services personnel searching for a 17-year-old boy who disappeared after getting into difficulty in a quarry lake near Leamington Spa have recovered a body.
Essex Police are continuing to search for a 13-year-old boy who remains unaccounted for after last being seen in the water near Clacton Pier on Thursday evening.
Meanwhile, emergency services in Bedfordshire are looking for a man who got into difficulty in the River Great Ouse on Friday afternoon.
Friday's downpours triggered travel disruption on roads and railways – with motorists facing flash flooding and train passengers being urged to avoid travel after lightning damaged signalling systems.
A mix of toxic air, extreme highs, emissions from the continent and a lack of cloud cover also caused a "high" pollution alert to be issued for London.