Stanlow oil refinery in Cheshire evacuated after fire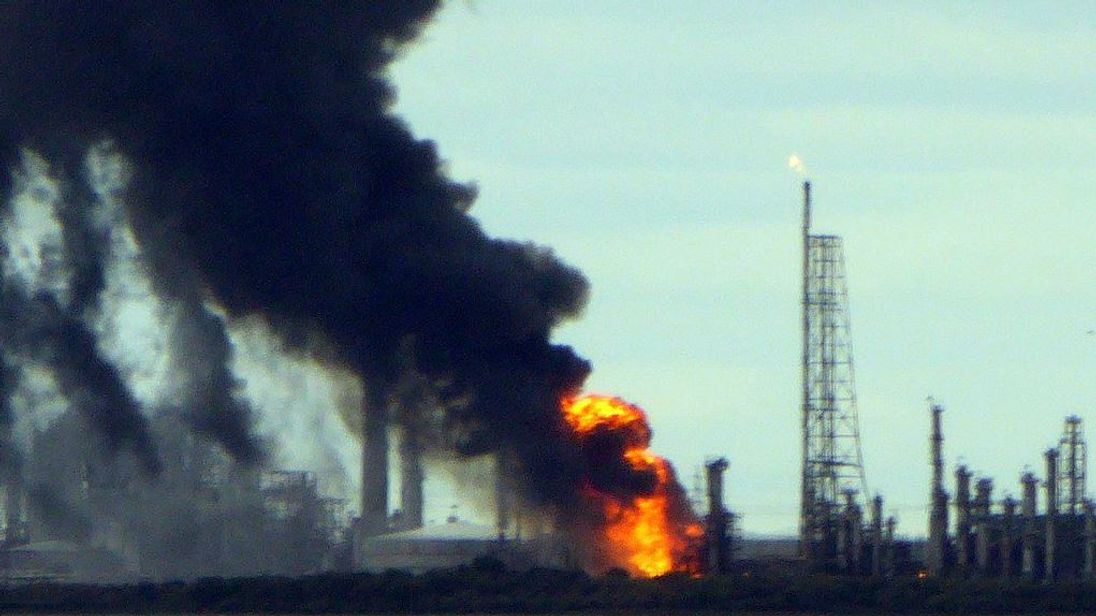 Firefighters are tackling a blaze in Stanlow oil refinery in Ellesmere Port, Cheshire.
Essar Oil UK, who own the site, state that the refinery employs more than 900 staff and 500 contractors on the grounds and supplies 16% of all road transport fuels.
Cheshire Fire and Rescue said: "Firefighters have been called to reports of a fire at Stanlow oil refinery in Oil Site Road, Ellesmere Port.
"All staff have been accounted for and have been evacuated. Crews are working with onsite firefighters to extinguish the fire which is believed to be in a manufacturing building within the plant."
Essar said in a statement to The Chester Chronicle: "Earlier this afternoon a fire occurred at the SHOP chemical plant.
"Both the site emergency services and Cheshire County Fire Service are in attendance to deal with the incident.
"All personnel have been accounted for. Refinery operations at Stanlow remain unaffected."
More follows…