SSE merger with npower provisionally cleared by regulator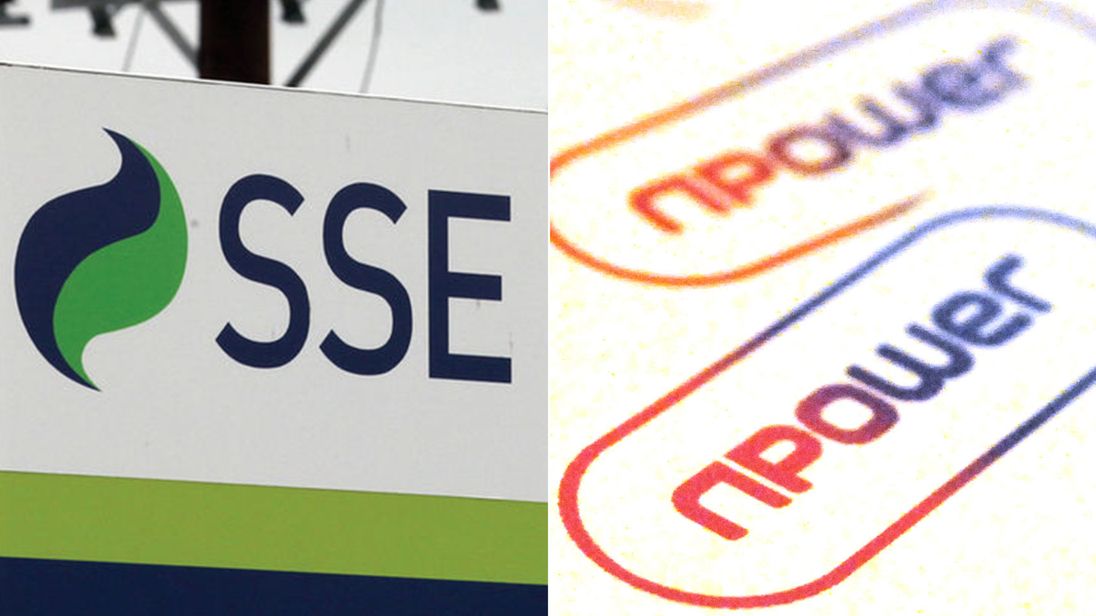 The proposed household energy supply merger between 'big six' players SSE and npower has been provisionally cleared by regulators.
The Competition and Markets Authority (CMA) had been carrying out an in-depth review into the proposed tie-up amid fears it would weaken competition in the market.
The watchdog had earlier raised concerns about the potential effect a merger would have on controversial standard variable tariffs (SVTs) – set to face a Government-inspired cap ahead of winter over widespread claims by politicians and consumer groups they are a rip-off.
:: Energy price cap plans reach parliament
However, the CMA's inquiry group found that the pair "do not compete closely on SVT prices".
It also took comfort from improved levels of switching – at their highest level for a decade – and evidence that many are switching to providers away from the current 'big six' players which also include Scottish Power, British Gas, E.ON and EDF.
It pointed to the existence of more than 70 energy providers in the UK market.
Inquiry chair, Anne Lambert, said: "It is vital that householders have a range of energy suppliers to choose from so they can find the best deal for them.
"With more than 70 energy companies out there, we have found that there is plenty of choice when people shop around.
"But many people don't shop around for their energy. So, we carefully scrutinised this deal, in particular how it would impact people who pay the more expensive standard variable prices.
"Our analysis shows that the merger will not impact how SSE and npower set their SVT prices because they are not close rivals for these customers.
"Looking ahead, Ofgem's price cap is also expected to protect SVT customers."
The CMA is now set to consult on its provisional decision and deliver a final report by 22 October.
More follows…