Snow hits North East and Scotland as temperatures plunge
The first winter snow covered parts of the North East and Scotland as temperatures plunged throughout the country.
County Durham and North Yorkshire saw the most snow on what one meteorologist called "some of the coldest October days in a decade".
John West at the Met Office said flurries could continue throughout the weekend.
He said: "With the temperatures that we are seeing – struggling to reach double figures across the country – these are some of the coldest October days in a decade, much colder than average.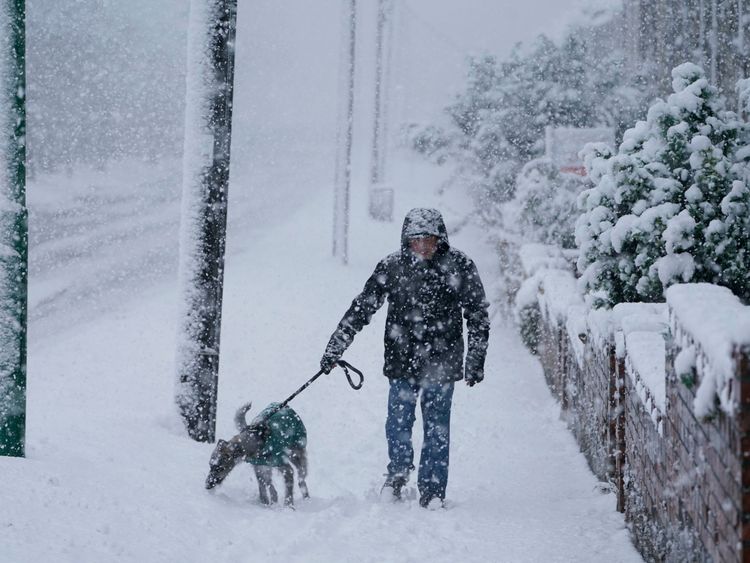 "We have seen some snow this morning, more up in Scotland. Aviemore has had around 1cm."
Mr West explained that in the North East it was "mostly sleety wet snow" but it continues to be "quite showery".
He added: "It is going to be cold over the next couple of days, but will start to peter out tomorrow.
"We will have some high pressure building in, giving us a more settled picture, but we may continue to see some snow showers today and tomorrow."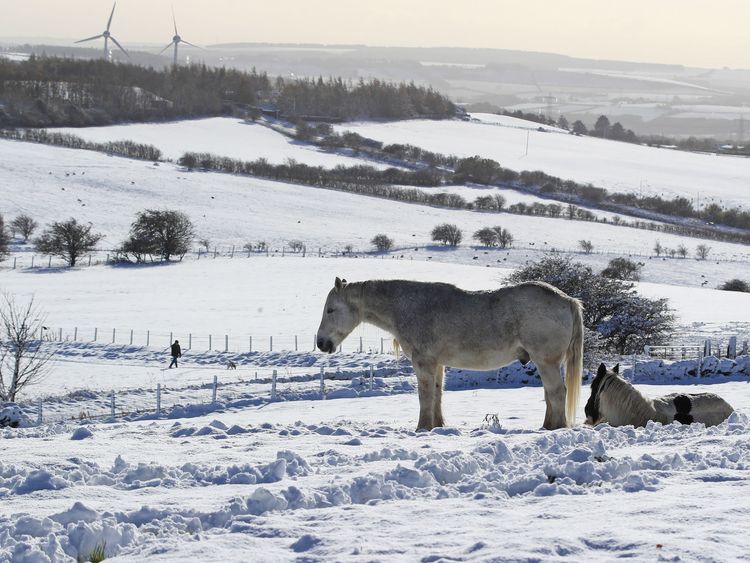 Sky News weather forecaster Christopher England said temperatures would begin to recover within the next few days.
"From Sunday it will be a degree or two warmer and over the next week we will get wind from the northeast which will bring more continental, milder air," he said.
"There may be some snow on much higher ground but from Tuesday rain will sweep in for a time. The weather is going to be quite changeable."
Temperatures should reach an average of between 6 to 8C (43 to 46F) but by Sunday up to 10C (50F) and climb up to 13C (55F) going into next week, say forecasters.