Six newborn puppies stolen from family home in armed robbery die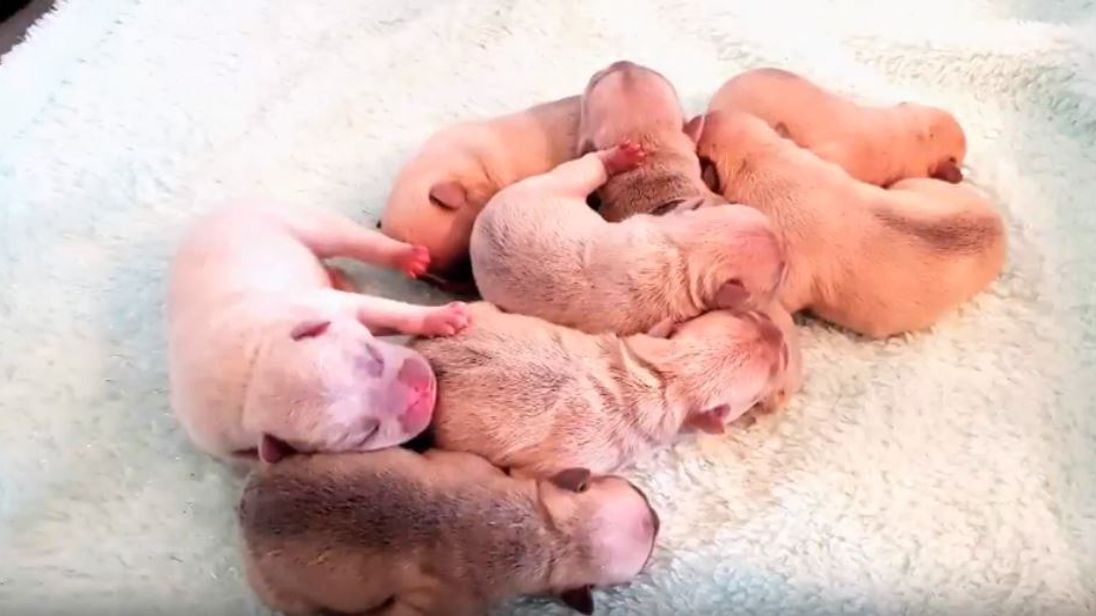 Six of the eight newborn puppies which were stolen in an armed robbery in Greater Manchester this week have died, police said.
Two men forced their way into a family home in Stretford and threatened a pregnant woman and her young children.
The offenders, armed with a knife, demanded cash and mobile phones when they entered the property on Tuesday night.
They then took a litter of eight French Bulldog puppies, which were only a day old, before fleeing the scene.
Nobody was hurt during the incident which happened in Alpha Road around 9.50pm.
A manhunt was launched after the robbery, and Detective Sergeant Dave Jones warned the puppies would "not survive for long without their mum".
Two have since been reunited with their mother and owner, but their six siblings did not survive.
Mr Jones said: "It's completely shocking that a pregnant woman and her three young children have faced such a terrifying ordeal, and we are determined to find the men responsible."
CCTV footage of two men wanted in connection with the incident has been released.
Witnesses are asked to call police on 0161 856 7747, quoting reference number 2218 of October 24, or Crimestoppers anonymously on 0800 555 111.