Six arrested after woman stabbed in the neck in Manchester hotel
Six people have been arrested on suspicion of attempted murder after a woman's throat was cut at a Hilton hotel.
Armed police officers were called to Deansgate in Manchester after the 20-year-old woman was attacked inside the hotel.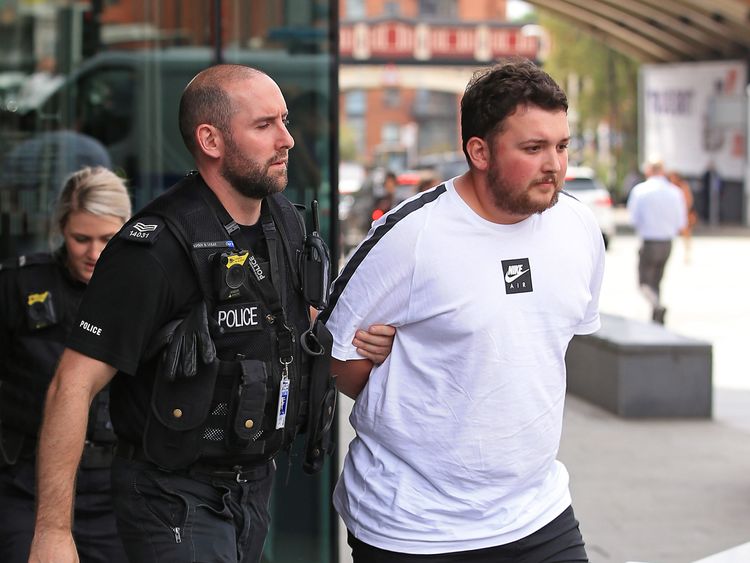 Witnesses described seeing a woman "moaning" and in "severe pain", lying on the ground in a car park.
The victim, who flagged down officers at 11.10am, was treated in hospital for lacerations to her neck, Greater Manchester Police said.
She has since been discharged.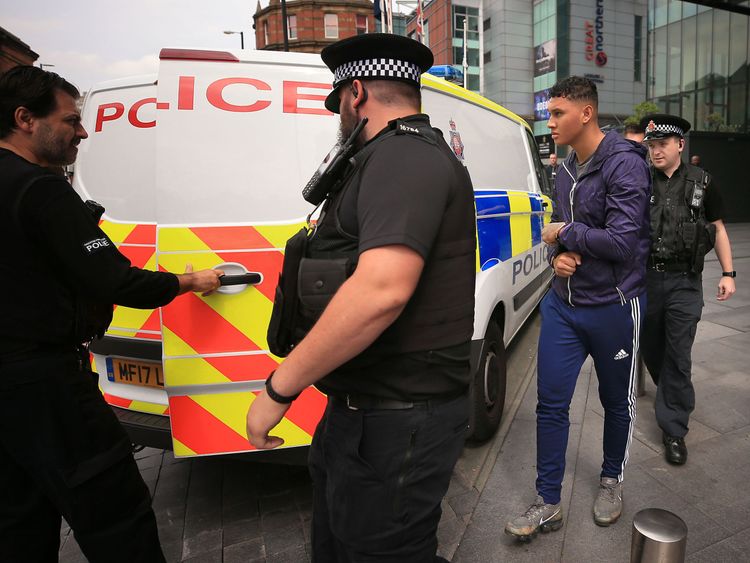 Four men were arrested – two 26-year-olds, one aged 20 and one 24.
Police also detained a 20-year-old woman and a 17-year-old girl.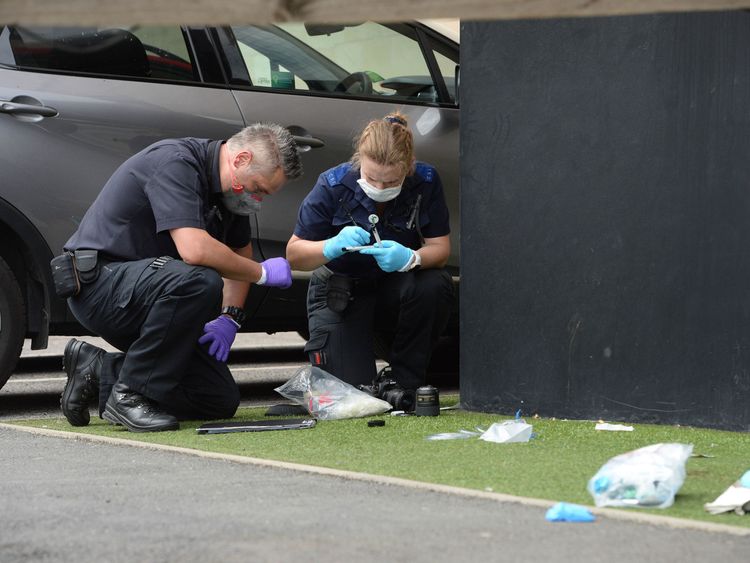 In some reports, a female suspect is pictured being led out of the hotel wearing jeans, a white vest top and gold flip flops, while the other is described as being in "silky pink pyjamas".
A room is taped off inside the hotel and an area cordoned off outside.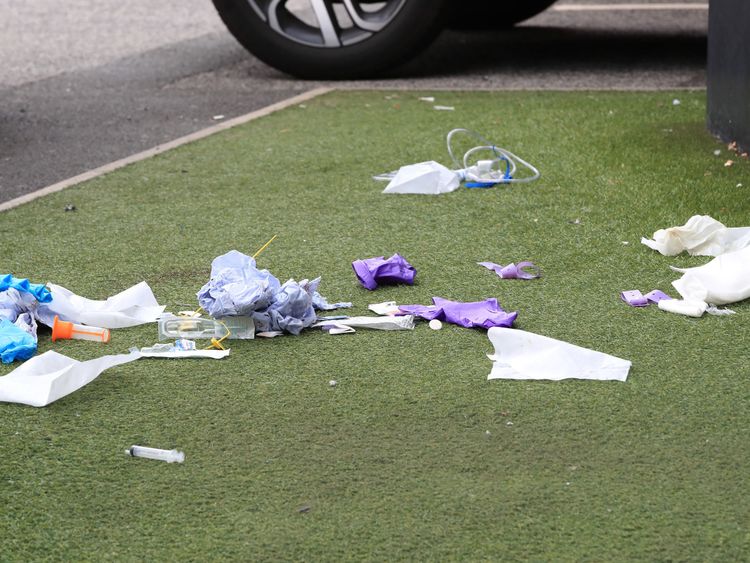 Greater Manchester Police said the incident is not believed to be terror related or a "random attack".
Officers were seen speaking to guests and staff inside the 47-storey Beetham Tower, where the hotel is located.
"Thankfully the woman's injuries were less serious than first thought," said Detective Inspector Patrick Goodrich.
"But we could easily have been dealing with her death – the thought is terrifying."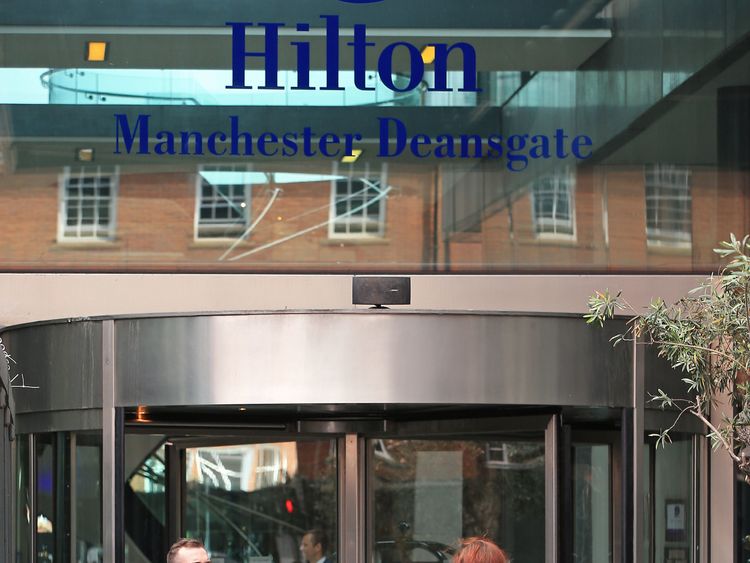 Anthony Hilton, 32, who works at a letting agents nearby, said: "One of our colleagues walked past and saw a lady on the floor with what appeared to be her throat slit."
She was "well-dressed" and appeared to be in her 30s, he said.
"There must have been 15 undercover and normal police cars out in the street. Police were running to and fro from the car park and the Hilton Hotel," he added.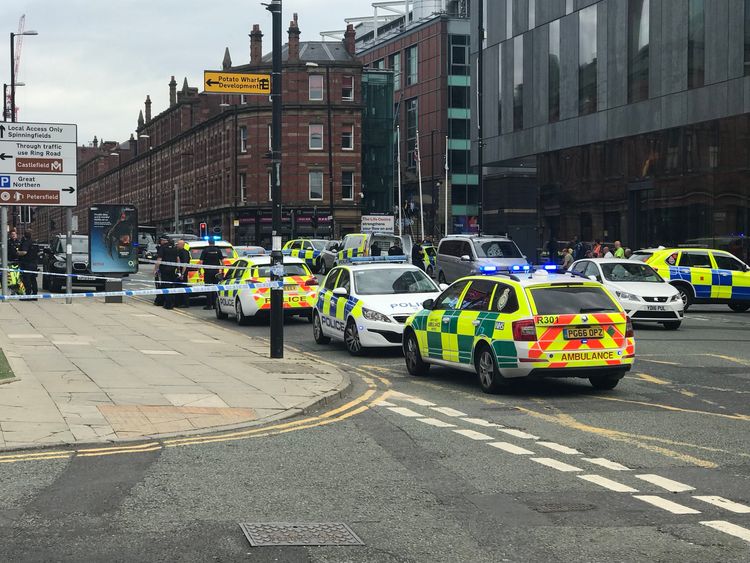 Anyone with information should call 0161 856 4409. Alternatively, they can call Crimestoppers, anonymously, on 0800 555 111.