Sex attacker who targeted girls as young as eight is jailed
A sex attacker known as the 'rush hour prowler' has been jailed for six years after carrying out a string of "shocking" and "disturbing" assaults.
Married father-of-two Kevin Bond, a former nightclub owner and operations manager at South Bank University, targeted victims as young as eight across southeast London.
The 52-year-old man from Chislehurst, Bromley, usually attacked lone women or young girls in pairs before running off.
His targets would often be travelling to or from work and school.
Bond's offending was so prolific that police conducted a campaign with schools and parents across the boroughs of Southwark, Bexley, Lewisham and Bromley to make sure young girls travelled in groups or with an adult.
He first struck on 6 October 2016 but was not tracked down until November a year later when CCTV images were released in a public appeal.
Bond admitted 11 counts of sexual assault and three counts of sexual assault of a child under 13 after his DNA was found on the crotch of a victim's jeans.
Multiple other victims picked him out of identity parades.
Ben Lloyd, prosecuting, told Woolwich Crown Court: "The defendant's typical offending involved following unsuspecting women and girls in public places, often on their way to and from work during typical commuting hours.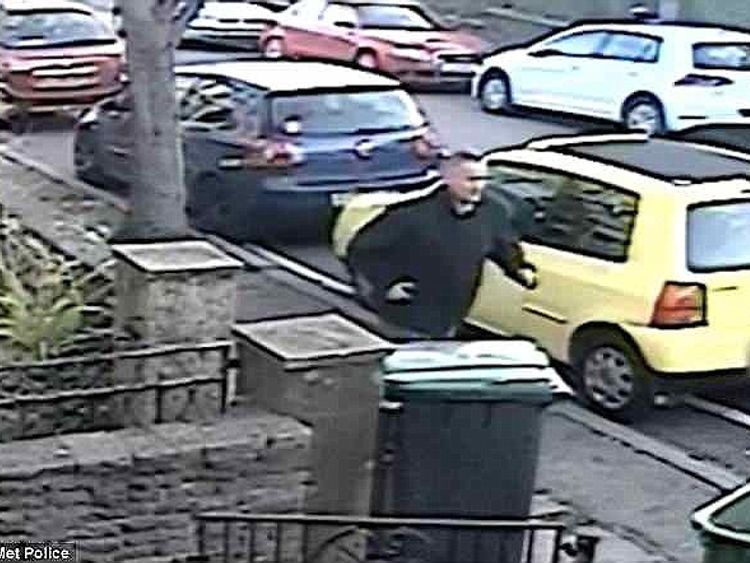 "Having followed them along the street or into buildings, he would surprise them, grab them on their private parts and then run off."
Bond attacked three people – a 13-year-old girl and two adults – in the space of less than an hour in Greenwich in last October, the court heard.
The eight-year-old was attacked on 13 November 2017 after she became separated from her friends on her journey to school.
Several of Bond's victims used personal statements to say how they were now afraid to venture out on their own and were nervous of lone men.
John Blanford, defending, said Mr Bond's life had started to fall apart after the suicide of his mother in 2016.
His marriage broke down and he started abusing cocaine, ecstasy and watching pornography before he began his campaign of assaults, the court heard.
Judge Nicholas Heathcote Williams QC said: "From October 2016 you started assaulting young girls and young women – waiting until they were alone or became detached from the group they were with.
"Or you attacked them when they were isolated – in parks, in stairwells and in a lift – then you sexually assaulted them by grabbing their crotch area or the breast area."
He continued: "What you did was deeply shocking, violating, frightening, distressing and disturbing for your victims."
Bond was also ordered to sign on to the sex offenders register for life and barred from living with, or having unsupervised contact with, girls under the age of 18 unless with the knowledge and consent of social services and the child's parent or guardian.
The defendant appeared in the dock in a white shirt and dark tie and did not react as his sentence was read out.