Sending emails on commute should count as part of your working day, researchers say
Sending emails while commuting should be counted as part of the working day, according to researchers.
A survey of thousands of commuters by the University of West of England found how many use their train journey to and from the office as time to "catch up" with work, outside their traditional working day.
Their team analysed the use of free wifi on Chiltern Railways' services between London and Birmingham, and London and Aylesbury.
Over a 40-week period, the rail operator incrementally increased the amount of free wifi available to passengers, with the number connecting to the free wifi on the London to Birmingham route rising from 54% when 20mb was offered to 60% when 125mb was offered.
By contrast, connections by mobile data fluctuated around 48%.
Interviews with passengers showed why internet access was as important for commuters as for those travelling on business, the university said.
Many respondents expressed how they consider their commute as time to "catch up" with work, before or after their traditional working day.
This transitional time also enabled people to switch roles, for example from being a parent getting their children ready for school in the morning to a business director during the day.
The researchers' findings were presented at the Royal Geographical Society's annual conference on Thursday.
Dr Juliet Jain said: "If travel time were to count as work time, there would be many social and economic impacts, as well as implications for the rail industry.
"It may ease commuter pressure on peak hours and allow for more comfort and flexibility around working times.
"However it may also demand more surveillance and accountability for productivity."
The team also looked at how Norway allows some commuters to count travel time as part of their working day.
However, the researchers added copying such a move in the UK would need trains to also provide a good working environment with tables, power sockets, space and continuous internet and phone connectivity.
This would require investment from train operators and telecoms companies, they said.
Reacting to the news of the study, many current commuters posted on Twitter about how they were doing "hidden work" on their daily journeys.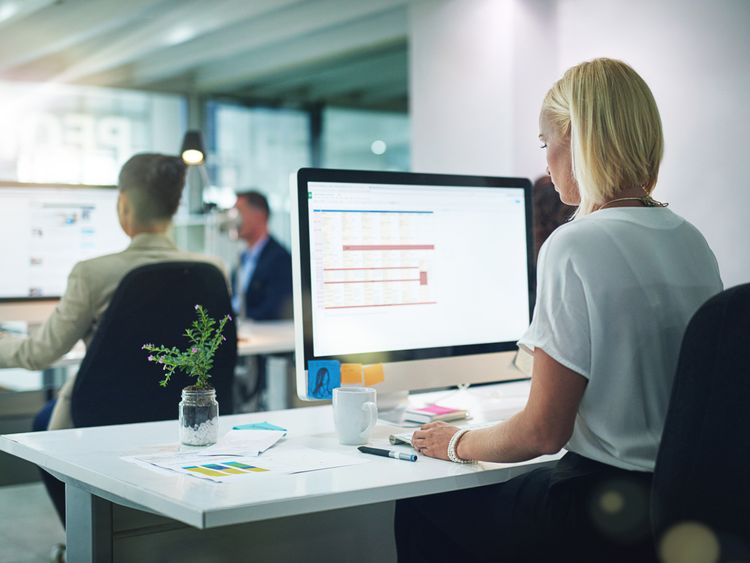 One wrote: "I clocked an average of 20 additional hours per week on the Brighton to London commute for 6 years. I would very much like some back pay!"
Another described how sending or checking emails was how they spent most of their 90-minute commute each morning and afternoon.
But, one cautioned that those who answer emails while travelling are making "a rod for your own back", adding: "I don't even think about work until I step into the office.
"If people know you will respond out of hours then they will come to expect it."
Another claimed the study was a "London-centric issue", highlighting how most commuters actually travel by car.
Commenting on the study, the Confederation of British Industry's head of employment Matthew Percival said: "Flexible working practices are valued by employees and employers.
"Having the freedom to email on the go enables employees to fit work into the times that best suits them, whilst offering flexibility helps employers to recruit and retain staff.
"A common-sense approach is needed, giving individuals the tools to manage their work-life balance."
In 2015, the European Court of Justice ruled workers without a fixed office should be able to charge for the time they spend travelling to and from their home at the beginning and end of each day.