Second EU referendum 'not an option for today', says Jeremy Corbyn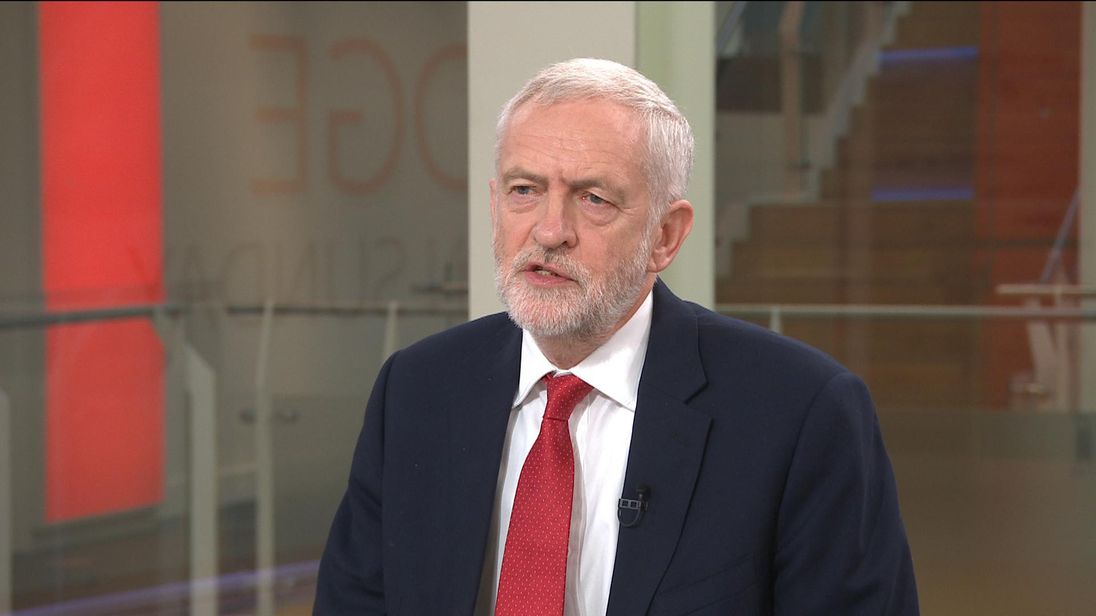 Jeremy Corbyn has told Sky News a second EU referendum is an "option for the future, but not an option for today".
Quizzed by Sky's Sophy Ridge, Labour's leader said he didn't know what question would feature in a referendum.
Asked how he would vote today if he could, he said: "I don't know."
Mr Corbyn also admitted he had not read all of Theresa May's Brexit agreement, saying "I've read a lot of it" and adding that he had read many of the summaries and analyses.
Much of the reason he said he wouldn't support Theresa May's deal was because it was "vague" and did not say enough about workers rights and environmental protections.
He suggested he would support a deal like that struck by the prime minister if it addressed those concerns.
More follows…