Santander to cut 140 UK branches placing 1,270 jobs at risk | Business News
Santander UK is to shut 140 branches placing 1,270 jobs at risk – the latest bank to blame changing consumer habits for a wave of closures.
The lender said its decision was the result of more customers banking on digital platforms – resulting in less demand for its physical banking services.
It said that it was hoping to redeploy about a third of the number of staff affected and that it had consulted unions on the proposals.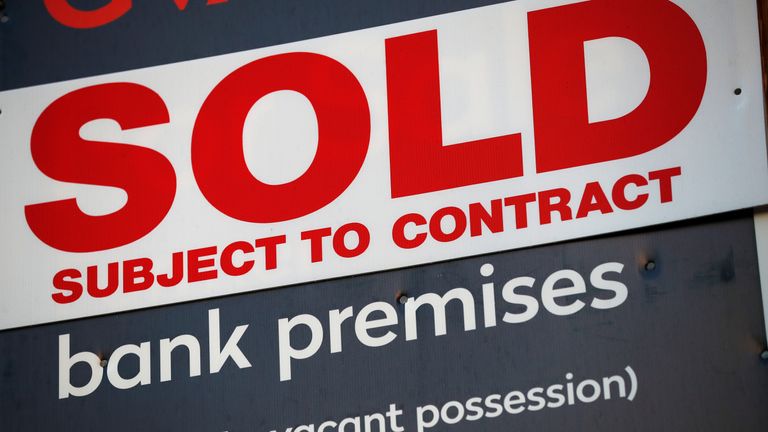 Susan Allen, Santander's head of retail and business banking, said: "The way our customers are choosing to bank with us has changed dramatically in recent years, with more and more customers using online and mobile channels.
"As a result, we have had to take some very difficult decisions over our less-visited branches, and those where we have other branches in close proximity.
"We will support customers of closing branches to find alternative ways to bank with us that best suit their individual needs.
"We are also working alongside our unions to support colleagues through these changes and to find alternative roles for those impacted wherever possible."
There has been a marked decline in bank branch numbers since the financial crisis as banks have invested in their digital operations and moved to save costs elsewhere.
A study by the consumer group Which? late last year suggested two-thirds of branch numbers had disappeared over the past 30 years – with just over 7,500 remaining.
All the big UK banks have reduced their exposure to the high street citing the drive for online and mobile banking – despite business groups crying foul on access to paying-in services and face-to-face service.
Scores of small towns have lost bank branches altogether in recent times, forcing small firms and customers – especially the elderly – into travelling long distances to access their money.