Royal Navy's amphibious ships won't be scrapped or sold, says defence secretary
The UK's two amphibious ships, HMS Albion and HMS Bulwark, won't be scrapped or sold, Defence Secretary Gavin Williamson has announced.
Speculation that the Ministry of Defence would get rid of one or both of the ships to save money was controversial and resulted in a widespread media campaign led by senior veterans.
It even drew criticism from senior US officers worried about the loss of this key capability.
The ships act as a floating command platform for the Royal Navy's Amphibious Task Force.
The Royal Navy describes their role as delivering "the punch of the Royal Marines ashore by air and by sea, with boats from the landing dock in the belly of the ship and by assault helicopter from the two-spot flight deck".
Although it had been speculated they would be spared cuts, Mr Williamson confirmed the news in his speech to the 2018 Conservative Party Conference on Sunday.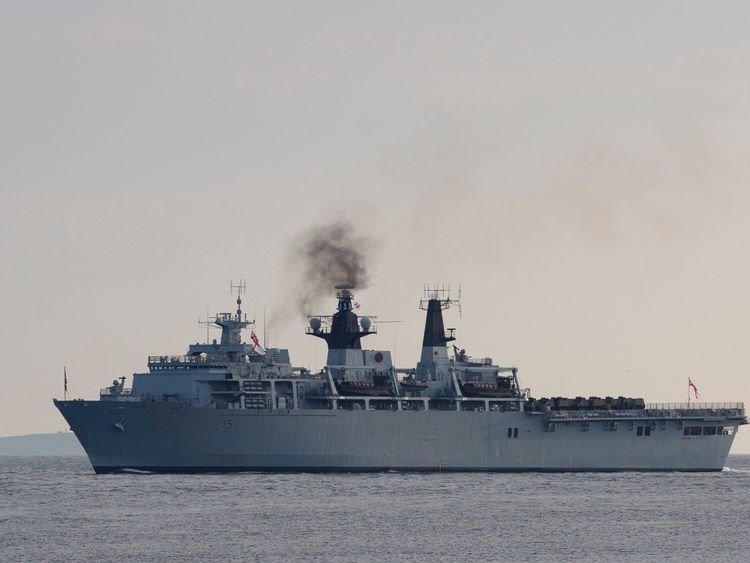 He said: "To deliver what seems impossible, the Royal Marines need to be able to bring the fight from the sea to the land. As such, I am happy to announce today that I am protecting their vital landing platforms HMS Albion and HMS Bulwark."
Between them the ships have deployed on a range of missions including securing Iraqi oil platforms, tackling piracy in the Horn of Africa, playing a key role in migrant search and rescue operations and evacuating British citizens from war zones in Libya and the Ivory Coast.
Although the news will be welcome to the armed forces, the government has still not set out it how will make defence savings of up to £5bn a year.
The conclusion of a drawn-out and overdue defence review was due to be announced at the NATO summit in July, but couldn't be signed off because of disagreements.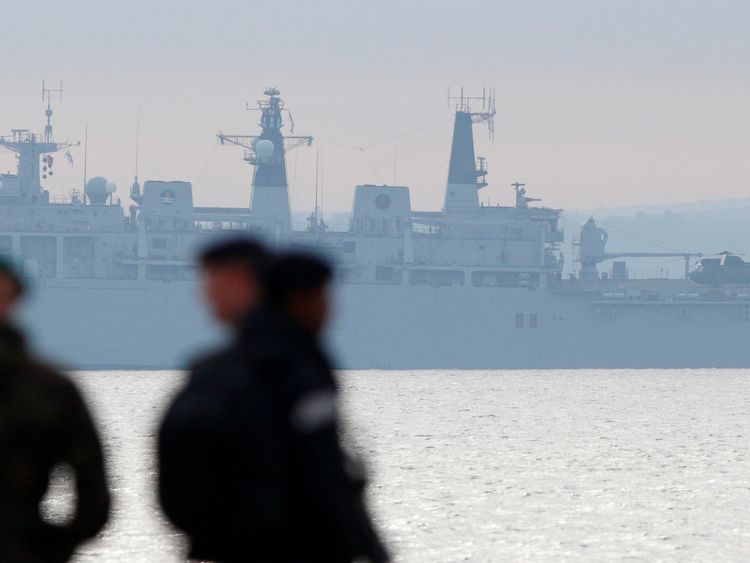 It is hoped the Chancellor Philip Hammond will spare the armed forces major cuts by allocating more money to defence in the budget next month.
In his speech to the conference, the defence secretary also announced that the next Type 26 Frigate, currently being built on the Clyde, will be called HMS Birmingham. He also confirmed the British army would retain a presence in Germany.
"We are increasing our British points of presence across the world. We will not close our facilities in Germany and are will instead we keep them open and forward base the army there," said Mr Williamson.
About 185 British Army personnel and 60 Ministry of Defence civilians will remain in Germany, once the withdrawal of British army units to the UK has been completed.
The UK will retain the 45-square mile Sennelager training area, which provides both UK and NATO forces with a live firing training area.
The British Army will also store around 2,000 vehicles at the Ayrshire Barracks in Monchengladbach.