Royal Navy rescued Manchester bomber from the Libyan civil war
The suicide bomber who killed 22 people at an Ariana Grande concert in Manchester in May last year had been rescued from the Libyan civil war by the Royal Navy.
Salman Abedi detonated a home-made bomb in the foyer of the Manchester Arena as concert goers, many of them children, were leaving the venue.
Nineteen died at the scene while three were rushed to hospital and pronounced dead shortly afterwards. More than 200 other people were injured.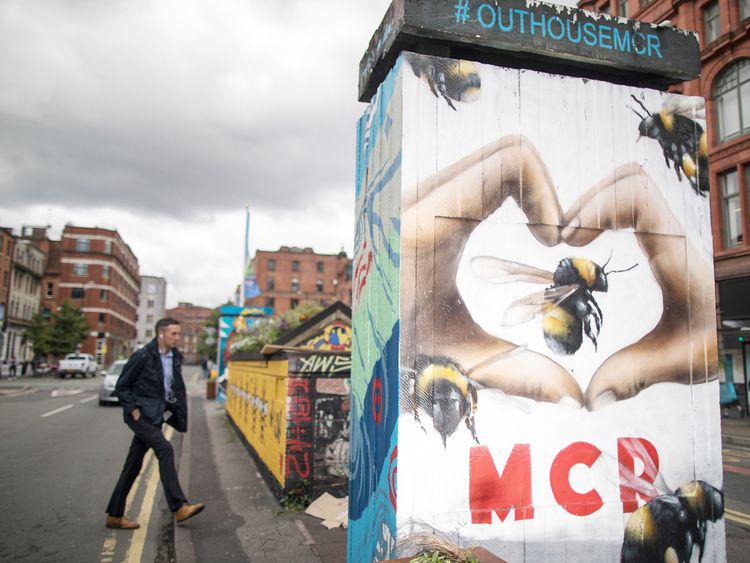 It has now emerged in 2014 Abedi, his brother Hashem and around 100 other British citizens were evacuated from Tripoli by HMS Enterprise as the security situation in Libya deteriorated.
They were taken to Malta before returning to the UK.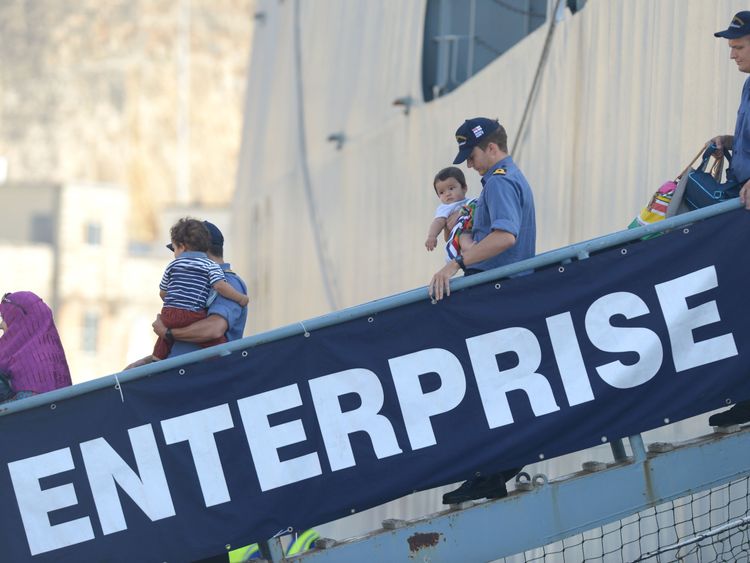 A Government spokesman said: "During the deteriorating security situation in Libya in 2014, Border Force officials were deployed to assist with the evacuation of British nationals and their dependants."
It is understood Abedi's name was on a list of stranded citizens handed to the crew in charge of the evacuation.
Until a month before his rescue Abedi was being monitored by UK security forces. the review into the Manchester attack found that based on the information available at the time, the decision to close his case was sound.
Hashem Abedi is currently held in jail in Libya by a militia group, but the British Government has requested his extradition to face trial for his involvement in the Manchester attack.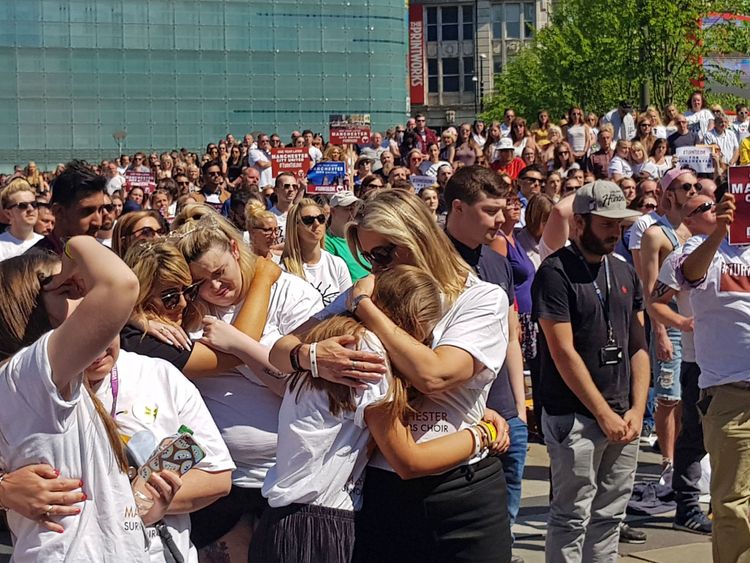 Salman Abedi was born in Manchester in 1994 after his parents had fled the Gaddafi regime in Libya.
A Sky News investigation revealed how Abedi grew up on the same housing estates in south Manchester as a group of young men who radicalised each other – with some fighting for IS in Syria and Iraq.
Information in the 'IS Files' – a huge cache of documents obtained by Sky News – shows how an IS fighter called Raphael Hostey, from Moss Side in the south of the city, sponsored hundreds of terror recruits.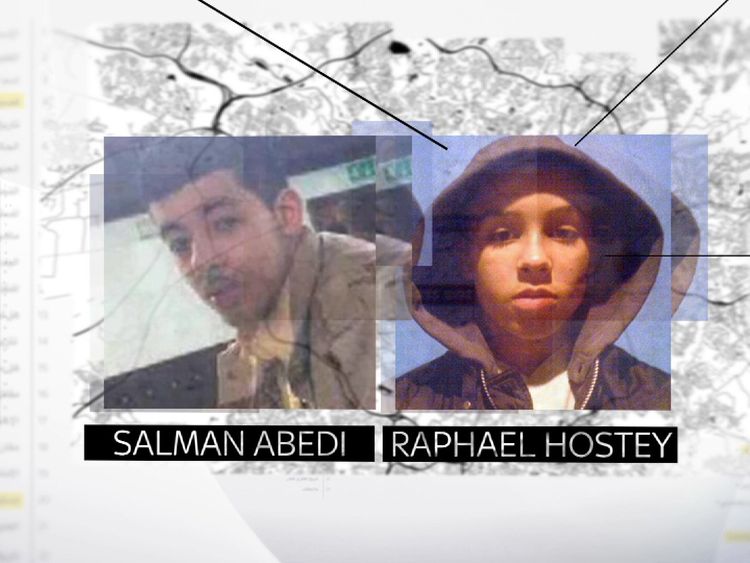 Abedi and Hostey hung around on the same estates and worshipped in the same Didsbury mosque, before they became disaffected with life in the West.