Rower rescued off Land's End after attempting to cross Atlantic in hand-built boat
A Scottish man who attempted to row across the Atlantic in a self-built wooden boat has been rescued off the coast of Land's End.
Duncan Hutchison had been heading for his home village, Lochinver, in the Scottish Highlands, after setting off from New York in May for a fundraising challenge in support of WaterAid.
The rower, 53, was rescued on his 101st day at sea, 750 nautical miles off Land's End just before 1am on Saturday.
A technical failure on his boat, named Sleipnir, left his power supply down, including his GPS tracker.
Mr Hutchison also reported to the coastguard that he was in difficulties and battling 8ft (2.5m) waves.
He was picked up by a merchant tanker, which is on its way back to New York and will tow his 23ft boat back in the direction it came from.
His daughter, Franci Hutchison, said the call for help was down to technical problems rather than the weather.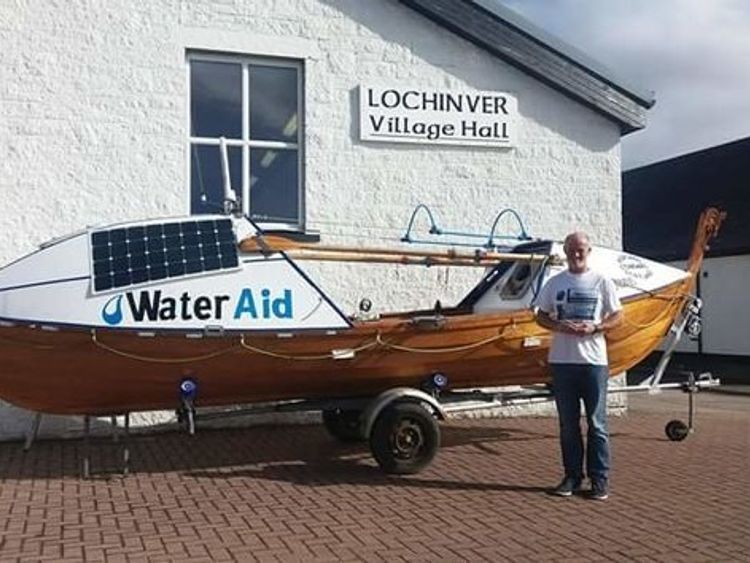 She told Sky News: "Although the weather had presented many challenges my dad's boat Sleipnir had proved it could cope as could my dad physically and psychologically,
"Dad was left with no other option but to call for assistance following a technical fault which left his boat with no power.
"He was therefore unable to navigate safely, convert salt to fresh water and made the responsible decision to call for help. One of the toughest decisions he will have ever made."
Ms Hutchison said her father "will be extremely proud of himself but devastated to not complete the crossing".
She added: "He made the right decision and in terms of distance and endurance he has crossed the Atlantic in my eyes."
Friends and family left a message on the Duncanadrift Facebook page, informing supporters he was being brought to safety.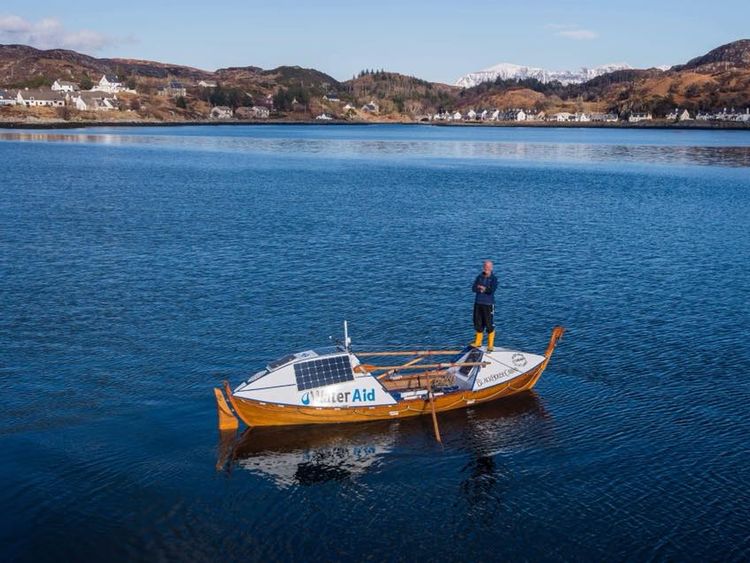 "Duncan is now safely onboard a freight vessel and being well cared for," the post read.
"We understand that efforts are being made to take Sleipnir too but this will not be an easy task so we'll wait and see.
"Day 101 will be an emotional one for Duncan – and us all," it added.
HM Coastguard duty commander Mark Rodaway, said: 'He's been picked up safe and well. We'll continue to keep in touch with him via the tanker crew while they progress their passage back towards New York.
"This is a good example of how well the National Maritime Operations Centre and the Coastguard national network co-ordinates long-range rescue missions. We're grateful to the tanker for responding and rescuing this rower."