Rotherham abuse victim backs £13m fund to protect vulnerable children
Eleven local authorities across England are to share £13m to help create more positive adult role models for the most vulnerable children.
The money will be spent on schemes which aim to intervene early if a child is at risk of falling into abuse or crime.
The programmes will see more youth and charity workers, police officers and nurses made available to children in order to form a trusting relationship so they can report abuse.
Minister for Crime, Safeguarding and Vulnerability, Victoria Atkins, told Sky News early intervention is vital for those most at risk.
"We know that any child growing up in an abusive home where violence or coercive control or behaviour exists, we know that can affect their life chances as an adult when it comes to forming their own healthy relationships.
"So the purpose of early intervention is to redirect these children from harm before it happens."
Rotherham Metropolitan Borough Council is to receive more than £1m. It has teamed up with charity Barnardo's to run an outreach programme.
Barnardo's Chief Executive Javed Khan said: "This new government funding for vital early intervention preventative work will allow us to continue to build on what we have already achieved and, working closely alongside our partners, support more children and young people to escape sexual exploitation."
He added: "It will also give us the opportunity to support and protect vulnerable children who are being exposed to other forms of exploitation, such as criminal exploitation by gangs and peer relationship abuse."
The town was at the centre of a child sexual abuse scandal from the late 1980s to 2010s with authorities failing to act of reports of abuse.
One of those victims was Elizabeth, who was 14 at the time. We've changed her name to protect her identity.
"I was groomed by an older woman, who obviously manipulated me and groomed me and passed me on to men.
"She groomed me by alcohol and cigarettes and stuff like that. It was to do with taxi firms and stuff like that…it just went on like that really."
She welcomed the news of the investment, but warned it may not be enough money to help the large number of those in need.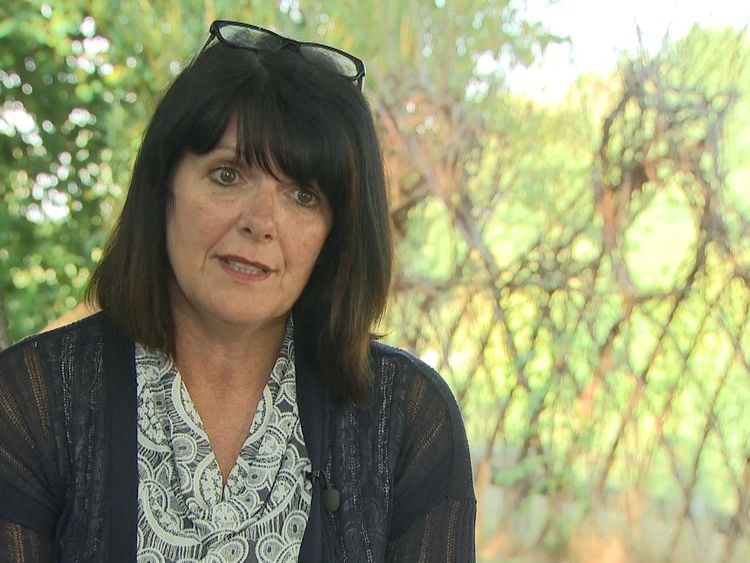 It's a concern shared by Jayne Senior, who was one of the original whistle-blowers on the Rotherham child sexual abuse scandal.
"I think it's just a small drop in the ocean and we need to be funding sustainable long term services, not just something that's going to last two or three years," she said.
The local authorities sharing the £13m are:
Rotherham
North Yorkshire (and York)
North Somerset
Bradford
Northampton
Manchester
North East Lincolnshire
London Boroughs of Hackney, Hounslow, Ealing and Barnet