Retailers pin hopes on Christmas shoppers out for Super Saturday
Beleaguered British retailers are pinning their hopes on "Super Saturday" after a dismal year for the high street.
About 10.1m last-minute Christmas shoppers were expected to spend £1.38bn today in what has been dubbed "Super Saturday", the Centre for Retail Research predicts.
The Saturday before Christmas is meant to be the most lucrative day of the year and normally means a 20% increase in footfall as shoppers move away from online purchasing and on to the high street.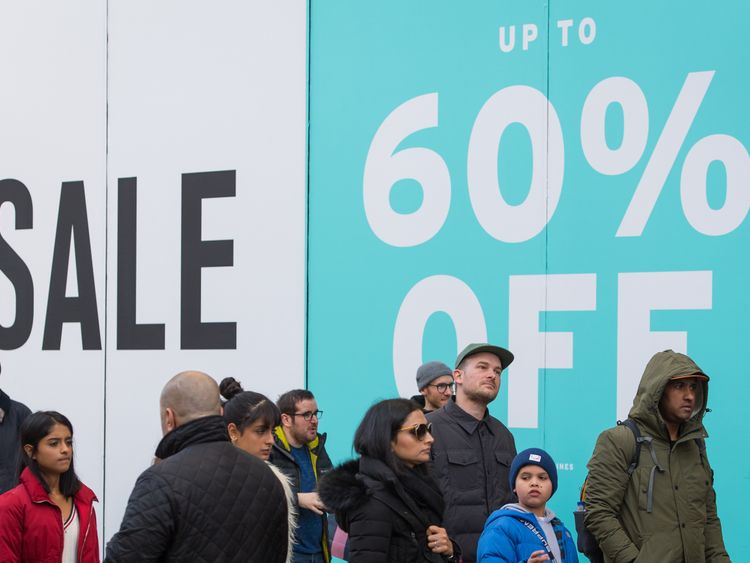 However, with many shops providing heavy discounts of up to 70%, the amount they will earn is likely to be down overall compared to last year.
After last weekend's washout because of Storm Deirdre many stores are relying even more on Super Saturday than they normally would.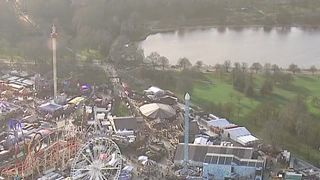 More than 100,000 shoppers were expected at the Metro Centre in Gateshead, one of Europe's biggest shopping centres, but it was not as busy as predicted.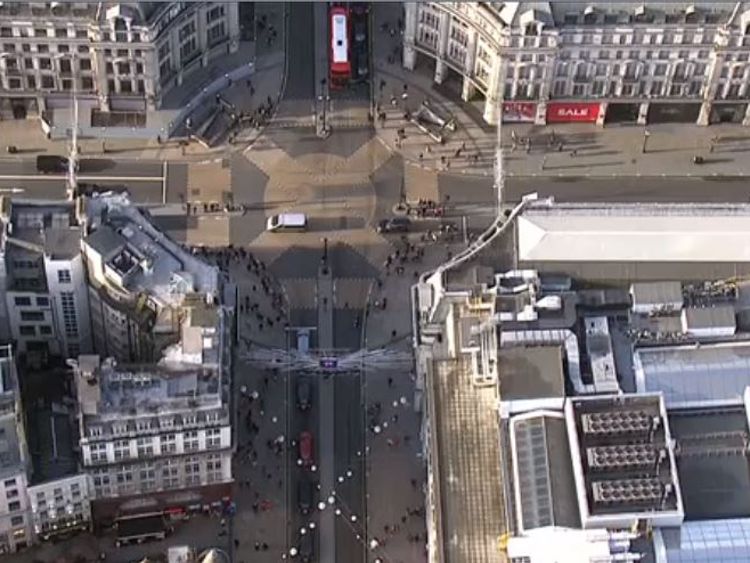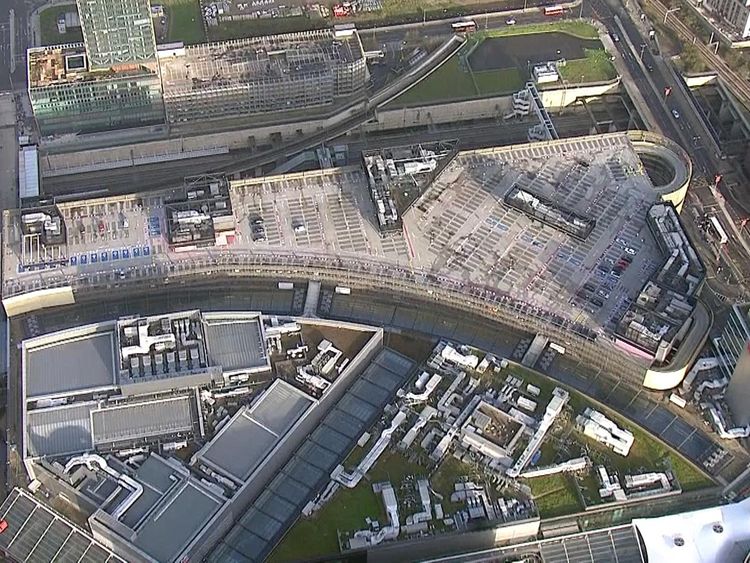 Sam, who was hoping for some last minute bargains at the Metro Centre, told Sky News: "I was expecting it to be heaving, heaps and heaps of people, I didn't think I'd be able to get around the shops.
"But it's pretty quiet, I'm really surprised."
His friend, Gareth, added: "We were expecting a heavy traffic jam to get here but there wasn't anything, a real surprise.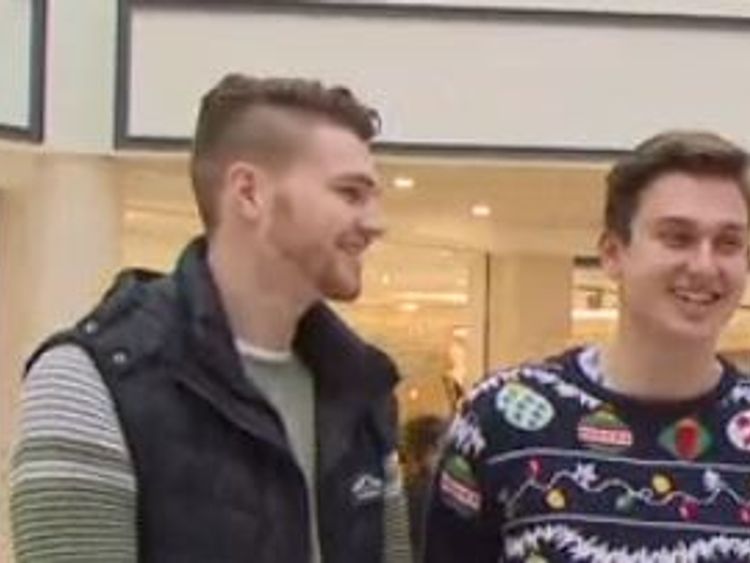 "It was busier last year but there are loads of sales this year.
"It kind of makes you question whether there's any point in going to the Boxing Day Sales because you may as well just get it now."
Last year Christmas fell on a Monday so retailers are hoping the "bonus day" after the weekend will be as busy as Sunday, which is usually busy but not as popular as Saturday.
Sky News reporter Frazer Maude, in Gateshead, said: "At the moment it's not looking like it will be as super as the retailers hoped it would be."
Britain's retailers have been hit hard this year, with several large companies entering administration, including House of Fraser and Evans Cycles, which were both bought by Sports Direct tycoon Mike Ashley.
Toys R Us UK, Poundworld and electronic retailer Maplin also fell into administration, while New Look, Marks & Spencer and Debenhams announced store closures.