Rail season tickets to rise by up to 2.8% in January | UK News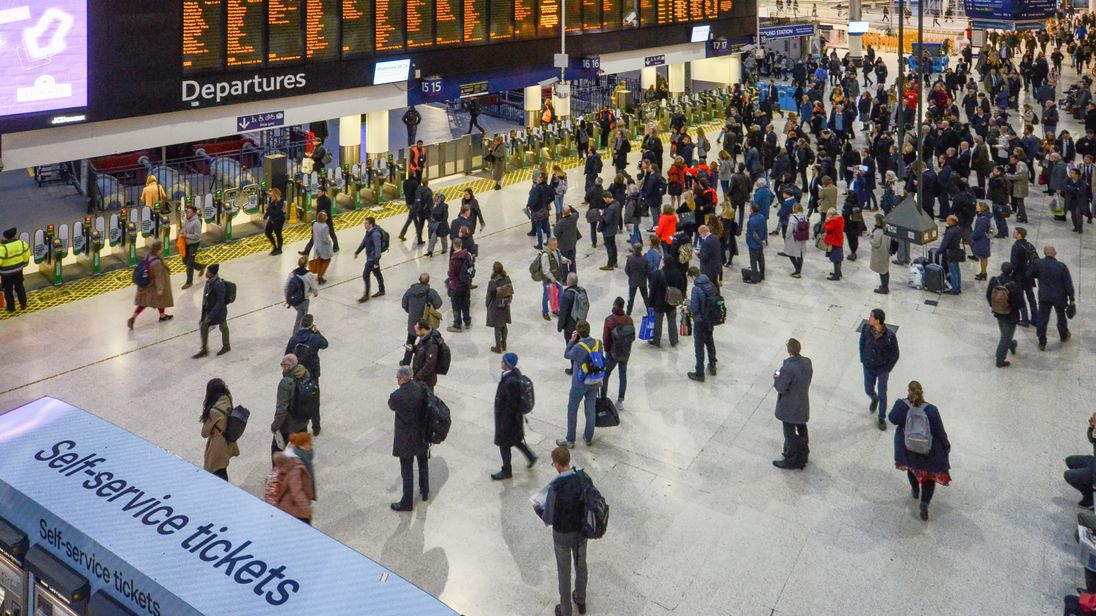 Regulated rail fares will rise by up to 2.8% in January, it has been confirmed.
The annual maximum increase is linked July's Retail Prices Index measure of inflation, which was announced by the Office for National Statistics on Wednesday.
Regulated fares cover season tickets on most commuter routes, some off-peak return tickets on long-distance journeys and tickets for travel around major cities at any time.
The rise means many commuters face paying an extra £100 a year to get to work from the start of next year.
Examples of potential season ticket increases include:
Brighton to London: Increase of £125 to £4,581
Gloucester to Birmingham: Increase of £119 to £4,357
Barrow-in-Furness to Preston: Increase of £117 to £4,285
Edinburgh to Glasgow: Increase of £114 to £4,198
Rail campaign groups have warned that commuters will "refuse to pay" if the price of season tickets continues to rise.
They have also called for the lower Consumer Prices Index (CPI) measure of inflation to be used instead. This stood at 2.1% last month, according to the ONS.
But speaking ahead of the announcement, industry body the Rail Delivery Group said 98p in every £1 spent in fares goes back into running the railway.
The organisation's director of nations and regions Robert Nisbet said: "No one wants to pay more to get to work but by holding rises down to no more than inflation, [the] government is ensuring that money from fares continues to cover almost all of the day-to-day costs of running rail services.
"This means private sector and taxpayer money can go towards improving services for the long term."
More follows…