Rail operators call for fare rules shake-up | Business News
Train operators are calling for a major shake-up of fares that would throw out current rules governing peak and off-peak pricing and also end the need for so-called split-ticketing.
The Rail Delivery Group (RDG) says it wants to simplify the system under the principle that customers "only pay for what they need and are always charged the best value fare".
It said some fares would go up and some would go down under the plan though claimed that overall it would be "revenue neutral".
The RDG said updating regulations on peak and off-peak travel "would mean ticket prices could be set more flexibly, spreading demand for a better customer experience".
It said current rules resulted in under-used and more expensive services at natural peak times and overcrowded trains at the "shoulder peak" – immediately before and after the peak time.
The body, which represents Britain's train operating companies, said however that it recognised concerns about protecting "affordable access to the walk-up railway" and was proposing for some services to have a cap on the overall level of revenue that can be raised.
It said its plan for passengers to always be charged the best value fare would also remove the need for "split ticketing"
That is where savvy travellers have worked out that they can save money by paying for multiple tickets for different sections of the same journey.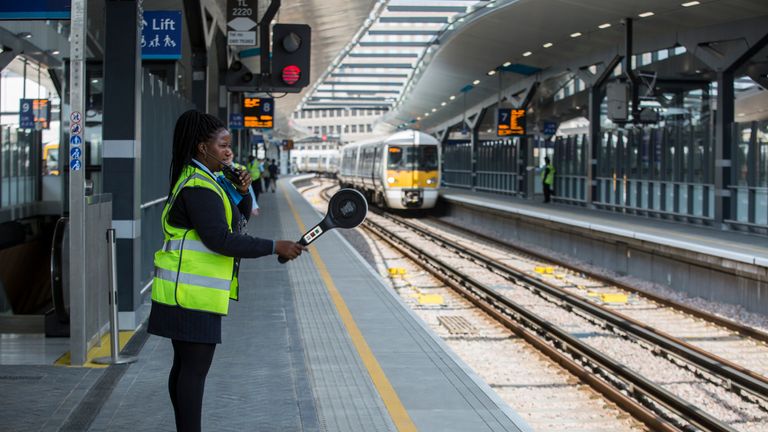 For example, the £150 cost of a journey from Manchester to Edinburgh would currently be reduced to £92.20 by buying two tickets: one from Manchester to York, and a second from York to Edinburgh.
Another part of the RDG plan would see commuters benefit from the kind of weekly capping system currently available for journeys within London.
Pay-as-you-go pricing and a "tap-in, tap-out" system would allow those who currently buy weekly season tickets to save money when they travel fewer than five days or are able to travel off-peak.
That could benefit the increasing numbers of people who work part-time.
RDG chief executive Paul Plummer said: "Reconfiguring a decades-old system originally designed in an analogue era isn't simple, but this plan offers a route to get there quickly.
"Ultimately, it is up to governments to pull the levers of change.
"So this report is a call on them to work with us to update the necessary regulations and subsequently the system of fares."
The "easier fares for all" plan has been submitted to the government's Williams Review, which is evaluating all aspects of the rail network.
Lilian Greenwood MP, chair of the Commons transport select committee, said the proposals showed a "welcome recognition that things need to change".
But she added: "The devil will be in the detail, and my committee… will be keeping a close eye on this work to ensure it develops in ways that are fair, transparent, recognise the needs of passengers, and take account of the vital contribution that the railway makes to our society and economy.
"In the meantime, passengers still require reassuring that enough trains will turn up – on time and fit to run – particularly after the timetabling chaos in May 2018."