RAF typhoon scrambled after security alert on passenger plane over UK | World News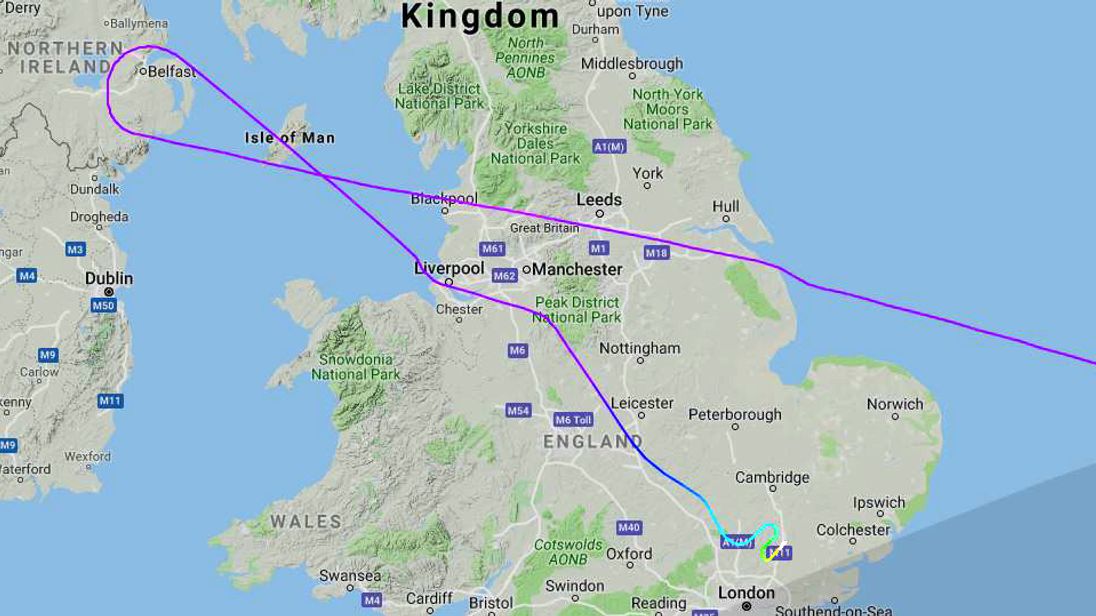 An RAF typhoon has been scrambled to escort a passenger plane to London after a security alert.
The Air India flight, which was en route from Mumbai to Newark Airport in New Jersey, was forced to make a "precautionary landing" at Stansted airport due to the alert, the carrier said.
The Ministry of Defence confirmed it had launched a typhoon aircraft at supersonic speed to escort the plane to land.
It said: "The aircraft was safely escorted to Stansted airport."
Stansted airport said it had reopened its runway after a temporary closure.
"We are sorry for any disruption caused by the incident and would like to thank you for your patience," the airport said on Twitter.
In a brief statement, Essex Police said officers were "making enquiries".
More the follow…