Public should be excluded from rape trials, Northern Ireland inquiry finds
Members of the public should not be allowed to attend rape trials, a preliminary review in Northern Ireland has found.
The proposal was one of 220 recommendations made by Sir John Gillen, a retired judge investigating how to improve criminal court proceedings relating to serious sexual offences in Northern Ireland.
The review followed the acquittal of two Irish rugby internationals who were charged with rape in Belfast earlier this year.
Paddy Jackson and Stuart Olding were acquitted following a high-profile trial – one described by the judge as probably "the most difficult trial that any jury in Northern Ireland has ever been asked to adjudicate on".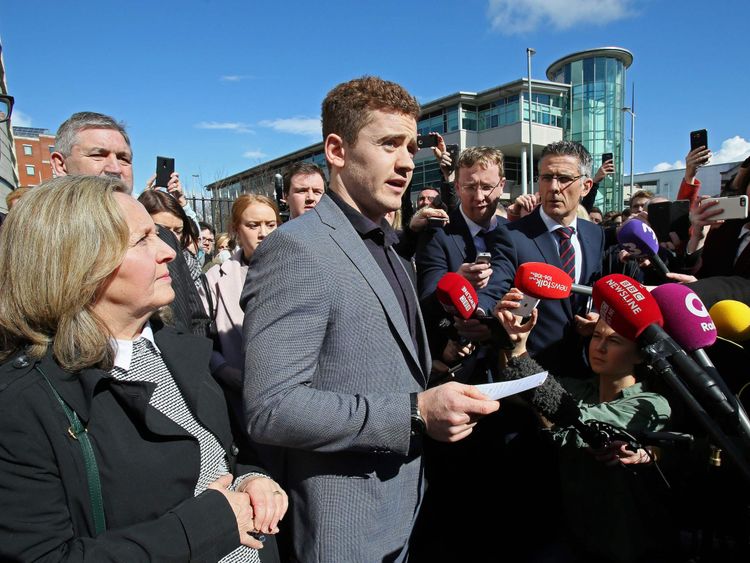 The measures would not be an international first. The Republic of Ireland, New Zealand and Australia already ban the public from rape trials and in Scotland the court is closed when a victim gives evidence.
As well as restricting court access to only close relatives of the claimant and defendant, Sir John proposed better public education and measures to combat details, such as what the victim was wearing, being used against them.
He also suggested new laws against inappropriate use of social media, which can be used to circulate the name and image of an alleged victim, damaging their anonymity.
"Confidence-building measures for complainants who fear the cruel glare of public exposure, particularly in high-profile trials in front of packed public galleries, are now vital," he said.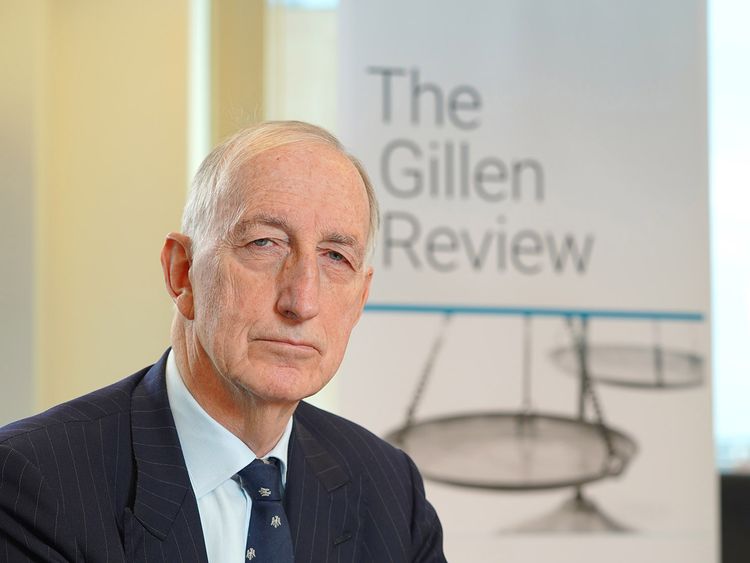 The reporting rate for rape and sexual assault is notoriously low, with only one in six victims sharing their ordeal with police.
"If we are to challenge the gross under reporting, high dropout rates and an unacceptably daunting trial process, I consider the arguments in favour of restricted access measures carry convincing weight," Sir John said.
He also argued that victims should have recourse to publicly funded legal representation in circumstances in which they would face intrusive questioning about their sexual history or personal life.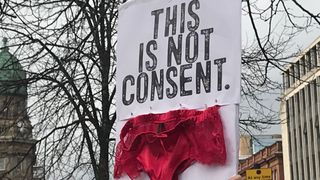 He suggested that early pre-recording of cross-examination could take place in a non-courtroom setting, that the layout of older courtrooms be changed to ensure the victims and accused do not meet, and that the judge consider before the trial whether certain questions be asked of the accused.
Earlier this month, protests erupted in the Republic of Ireland over the treatment of rape proceedings after a lawyer showed the lace thong of the claimant to a court arguing "you have to look at the way she was dressed".
Sir John dubbed such attitudes "rape myths" and said he found it "harrowing" to hear that survivors had bought into them and blamed themselves for their assault.
"The refusal to accept that the victim is never ever to blame in any way, any shape or form, is something that not only does the public not seem to fully understand, in some instances, but even the victims, even the complainants," he said.
"We need some radical rethinking of societal attitudes to sexual abuse in the wake of public campaigns."
Organisations and members of the public now have until January 15 to respond to the recommendations.