Prisoners locked up in squalid cells for 23 hours a day, says report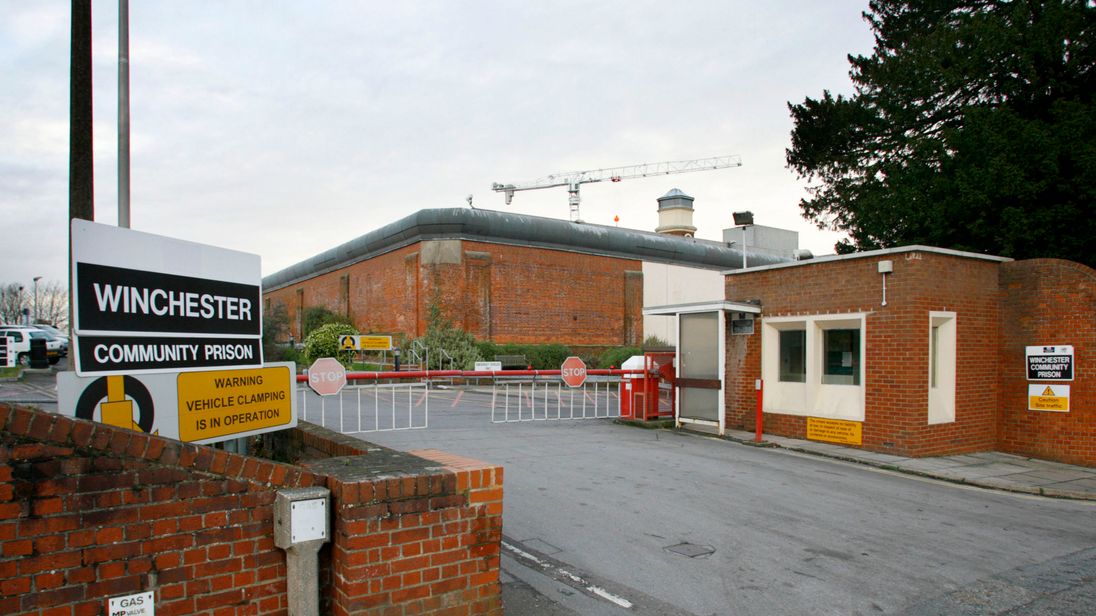 Inmates at a Hampshire jail are being locked up in squalid cells for up to 23 hours a day with little time for basic tasks like showering and exercising, according to a watchdog.
The independent monitoring board (IMB) said prisoners at HMP Winchester are merely being "warehoused" under a restricted regime.
They are often only let out of their cells for 45 minutes a day.
The board said staff shortages have led to limited searches, sparking a rise in drugs and contraband, with "urgent concerns" about the frequency of substances including spice in jail.
There have been inmate overdoses resulting in serious illness for the prisoners, and nausea and excessive fatigue when passively ingested by staff.
The Hampshire jail became smoke-free last year, leading to some tobacco smuggling and attempts to smoke substances such as tea leaves.
Monitors reported that quantities of such items remain undetected, resulting in debt problems and violence.
Also, mobile phones, sim cards and improvised weapons are regularly being found by staff.
Built in 1846, HMP Winchester is a prison and young offender institution with more than 500 male inmates aged 18 and over.
The standard of accommodation at the Victorian facility was said to be "unacceptable", with showers frequently out of order and rubbish thrown from cell windows accumulating outside.
The conditions offer little scope for rehabilitation and have sparked a culture of hopelessness and frustration, leading to bad behaviour, drug abuse, violence, self-harm and an unsafe atmosphere, the IMB said.
The board's report, which covers the year to May, noted the prison was put under "special measures" in January, but staff shortages and a lack of resources have prevented significant improvement.
The board's chairman, Angus Somerville said "we feel that much of what is wrong with the prison comes down to a lack of funding and resources".
He added: "This means that the good work we do see happening in Winchester is patchy."
At the end of last month, HMP Winchester had a total population of 584.