Pound hits 18-month low as Brexit vote pulled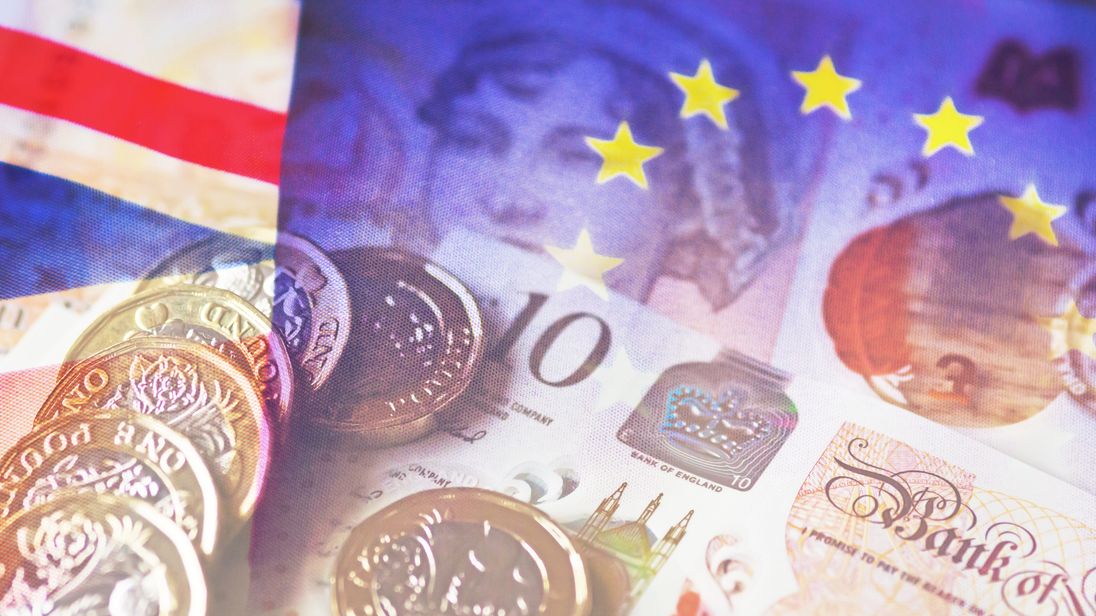 The pound has hit a fresh 18-month low against the US dollar after Theresa May decided to delay the Commons vote on her Brexit deal.
Sterling fell by more than a cent to just above $1.26, its lowest level since June 2017 – and also dipped by more than a cent against the euro to less than €1.11.
The currency has been battered by recent uncertainty about Brexit. Experts expect to see it dip sharply if there is no deal.
David Cheetham, chief market analyst at xtb, said the decision to pull the vote had increased market doubts about whether the prime minister would stay in her job.
He said: "The negative reaction in the markets is more likely due to what it means for her position rather than the failure to win the vote – with even her staunchest supporters already highly sceptical as to whether the bill would pass."
Reaction in the stock market was less marked, with the FTSE 100 – having been badly hit last week by worries about US-China trade wars and the global economic picture – trading higher.
But shares in the house building sector – which tend to be prone to worries over Brexit – were hit, with Baratt Developments and Taylor Wimpey down by about 3% and Persimmon by 2%.
UK-focused banks Lloyds and Royal Bank of Scotland were down by more than 1%.
Businesses from Mr Kipling owner Premier Foods to Rolls-Royce have been speaking up increasingly in recent weeks about the preparations they have been making for a no-deal Brexit including stockpiling goods to try to mitigate any delays at border crossings.
A number, such as Airbus and Aston Martin, have offered support for Mrs May's deal as offering the certainty they need.
However, Leave supporters in the business world such as hotelier Sir Rocco Forte and JD Wetherspoon chairman Tim Martin have spoken out against it.
The Bank of England has said that a disorderly Brexit could push the UK towards the biggest slump in modern memory though it has been accused of scaremongering by critics including former governor Mervyn King.