Police search home after two arrested
Police are searching a home in Crawley after two people werearrested over drone disruption which grounded flights at Gatwick Airport, Sky sources say.
Two people – a 47-year-old man and a 54-year-old woman from the town – were arrested late on Friday and are being questioned over "criminal use of drones" at the airport.
The disruption began at around 9pm on Wednesday and flight schedules were only just returning to normal earlier today.
The closure of the airport disrupted around 1,000 flights and ruined the travel plans of more than 140,000 people.
Crawley is around five miles from the airport, which is Britain's second busiest and serves more than 43 million passengers a year.
A Gatwick spokesman said: "Broadly, things are going in the right direction. By the end of the weekend, things should be back to normal."
Sky's chief political correspondent Jon Craig said the government had been criticised for not doing enough to stop drones disrupting flights.
He said Transport Secretary Chris Grayling had been accused of "dither and delay" over measures to tighten laws on drones.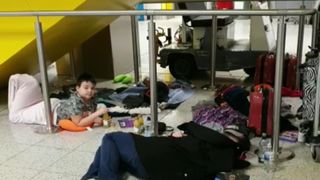 "Critics say the government has spent too much time preparing for a no-deal Brexit that they haven't got around to legislating but the government denies this," Craig said.
"The government says they have legislated this year to make it illegal for drones to fly within 1,000m of an airport or above 400ft but, after initially commenting on [the subject], Mr Grayling has been pretty silent for the past 24 hours or so."
Shadow transport secretary Andy McDonald told Sky News that the drone-related chaos was down to "gross incompetence".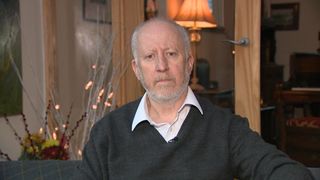 He added: "It was not an unknown risk – it was well-known, the potential for such disruption.
"For the second most busy airport in the country to be laid low by such a device is frankly incredible."